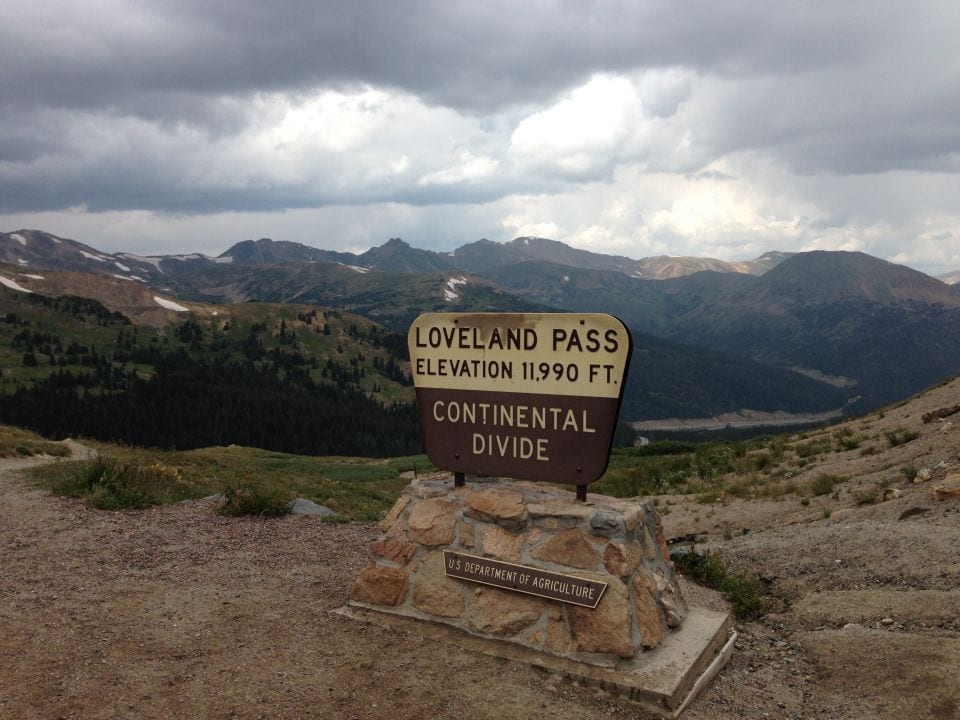 It's mid-August and summer is quickly coming to a close.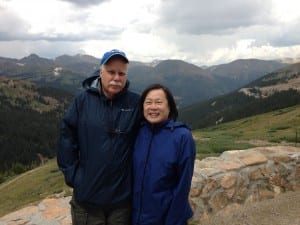 Summer is a time for vacations and my sister Debbie and her husband Dana came out to Colorado to visit me and her son Mark and his newbie bride Amanda. Debbie and Dana arrived a few days before Mark and Amanda returned from their own summer vacation, so Debbie and Dana spent a few days with me up in Denver. We went up into the mountains before heading down to Colorado Springs to see Mark and Amanda.

As you can tell, Loveland Pass was a little cool. It snowed on us while we were up there, but then quickly turned to rain. It reminds me of how quickly the summer passes in the high country.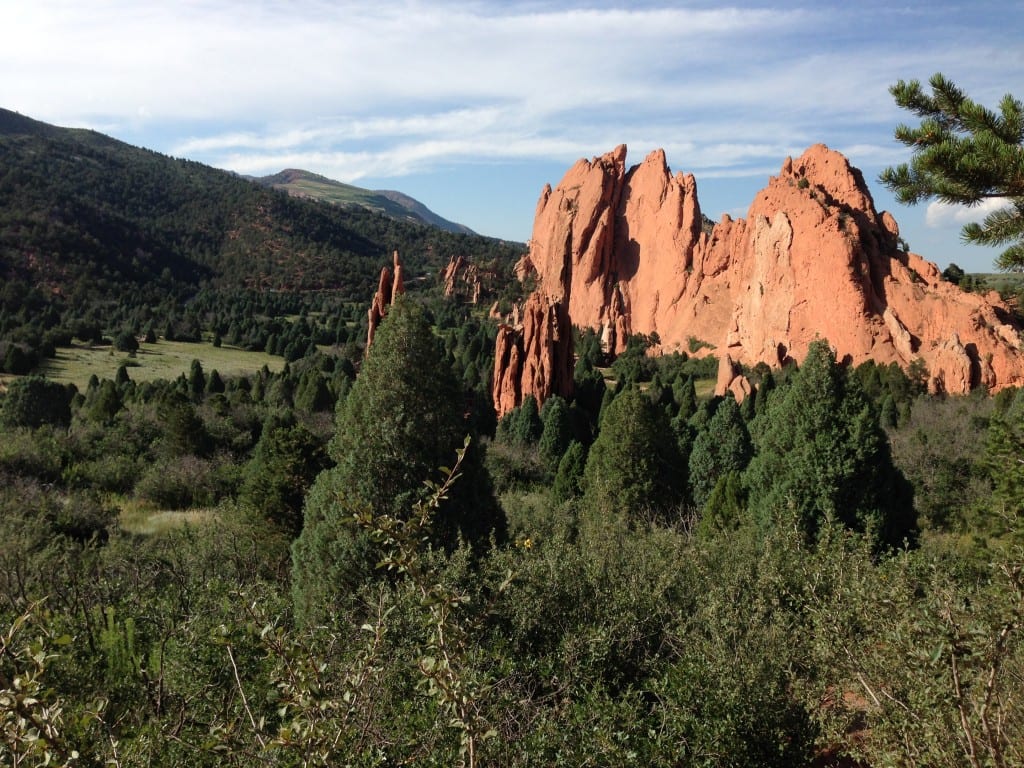 Once Mark and Amanda returned from their vacation we met up with them in the Springs. This meant that we had to visit the Garden of the Gods.
Mark asked Amanda to marry him at the Garden…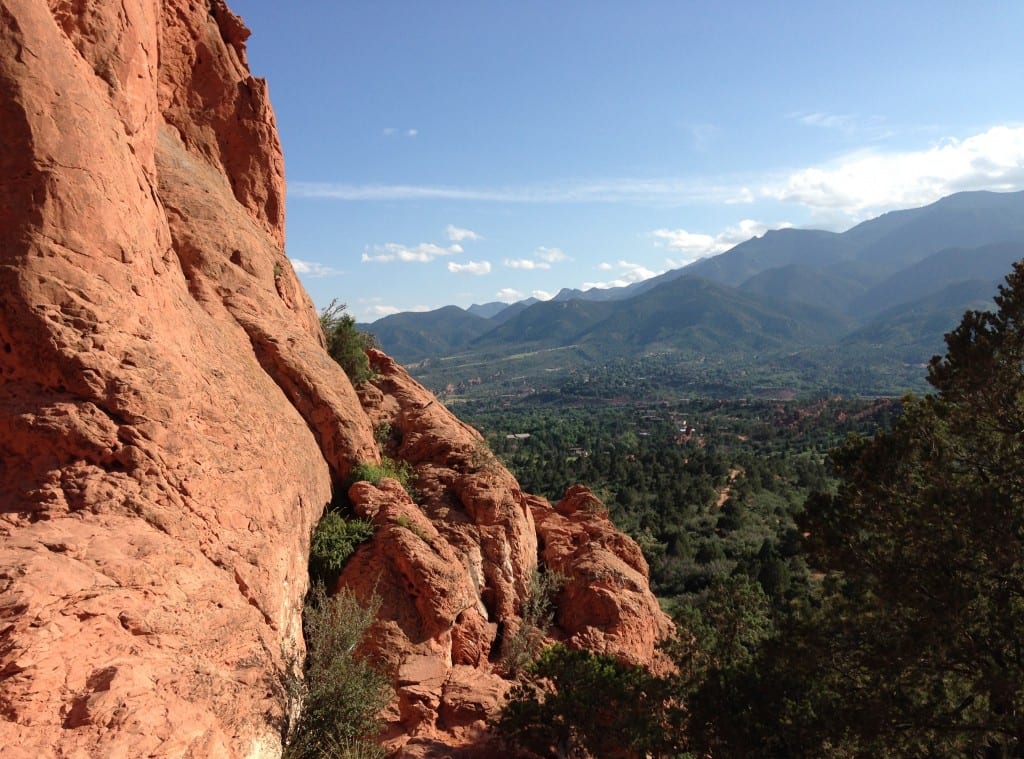 and with views like this who can blame him.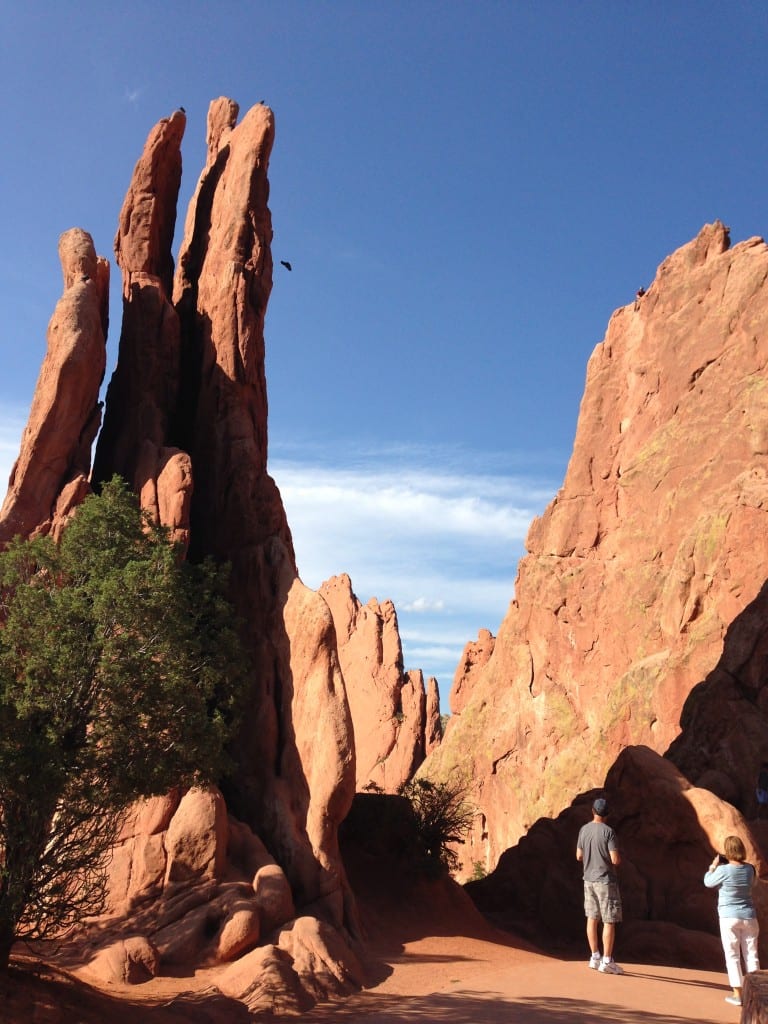 Do you see that little dot on the top of the rock on the right?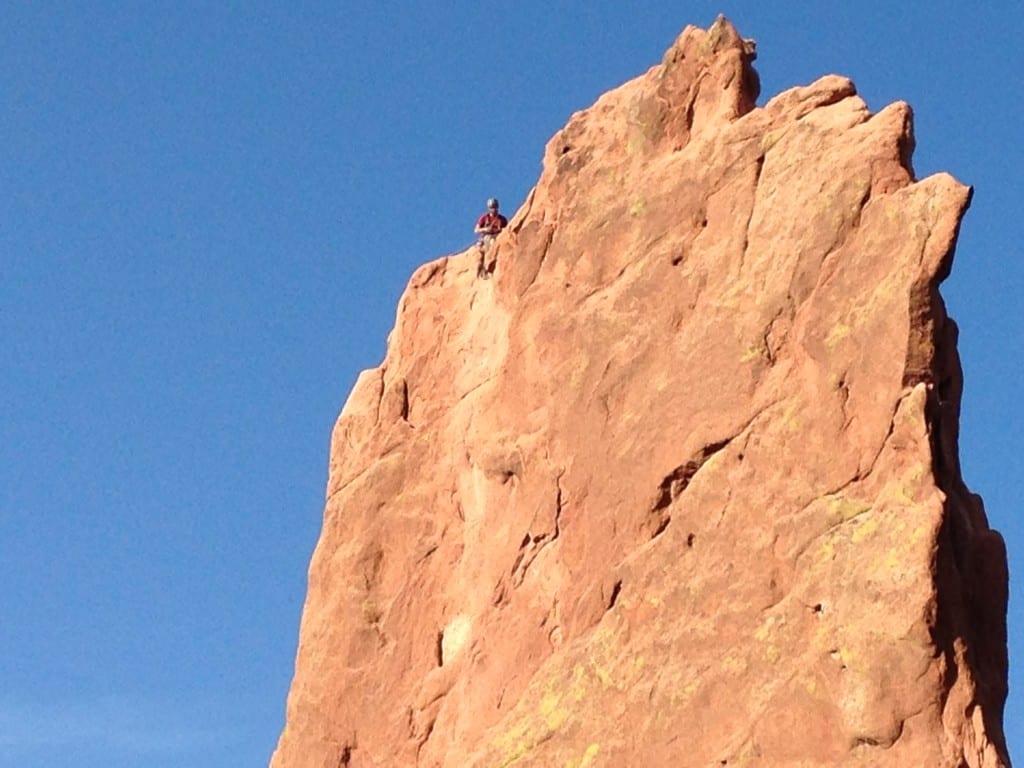 Wild huh?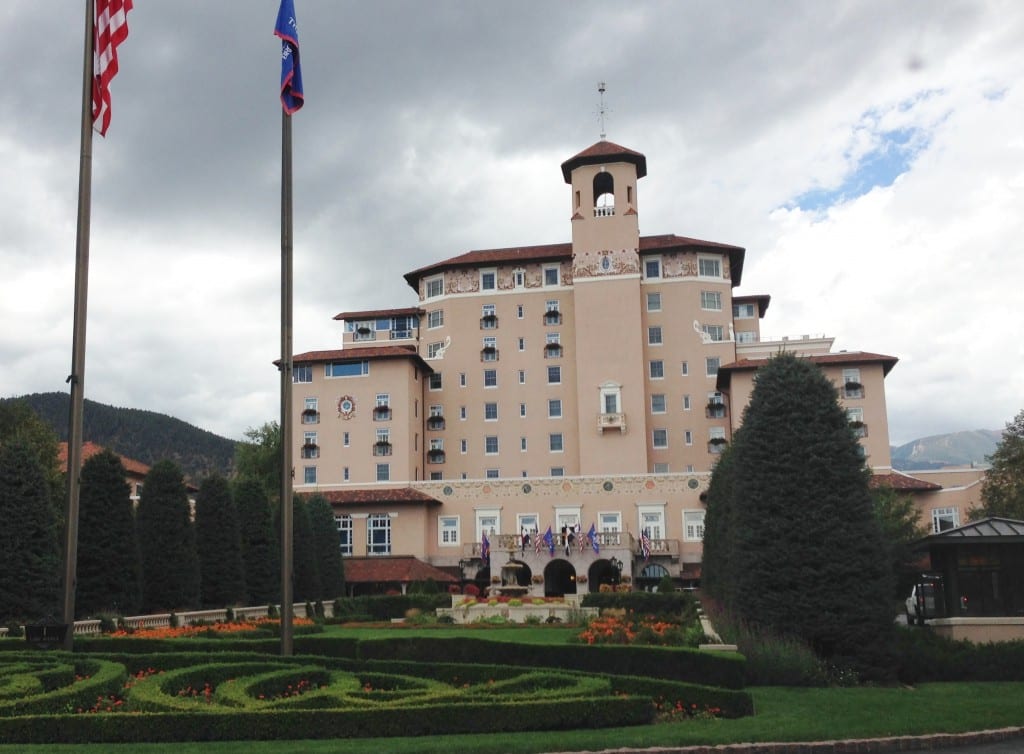 This is the Broadmoor Hotel. Our parents used to take us here as kids. Debbie and I like to return here just for the wonderful memories.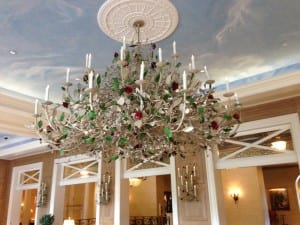 This is a beautiful old hotel with some whimsical touches such as this rose petal chandelier…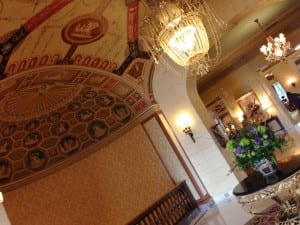 and these ceiling frescos.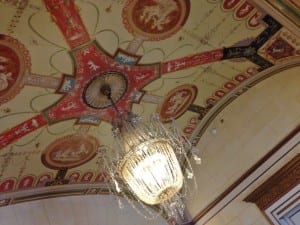 We lunched at La Taverne. It's been specializing in steaks and sea food since 1939.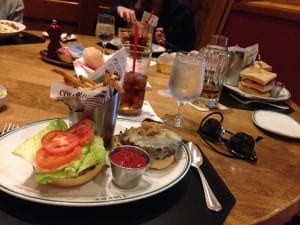 I had the Chophouse burger but Debbie had the Lobster salad.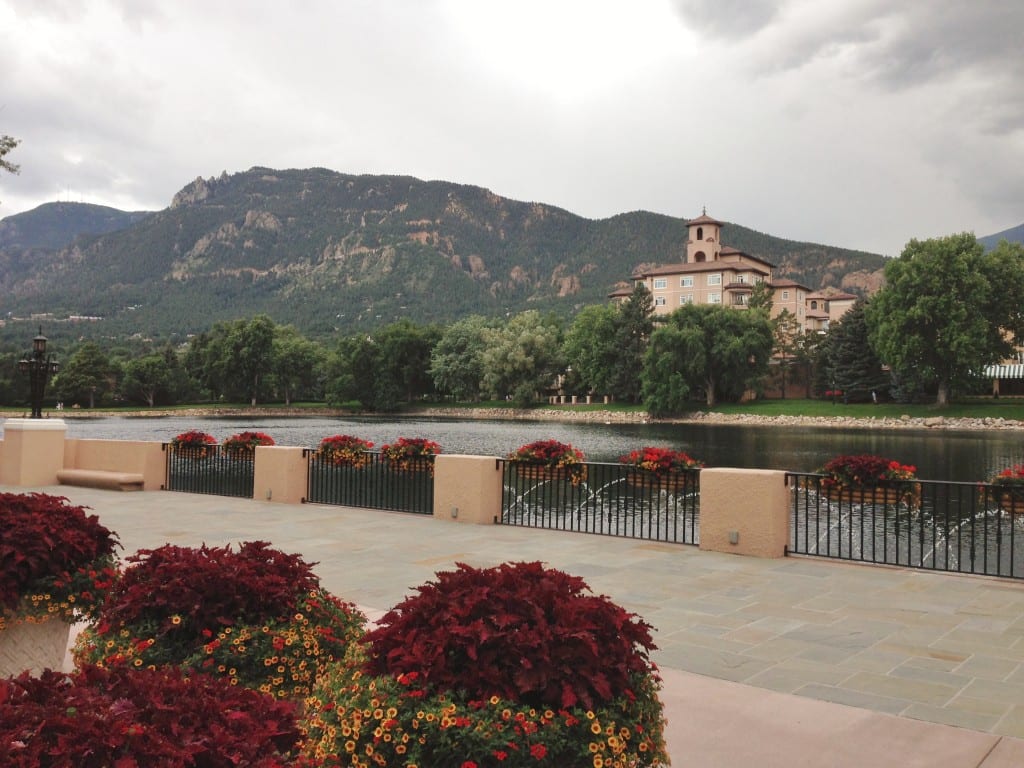 After lunch we strolled the grounds…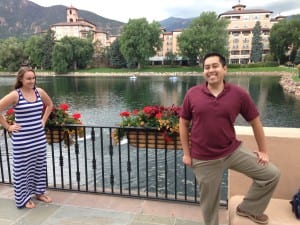 and posed for photos.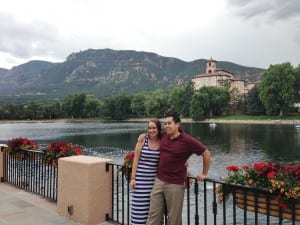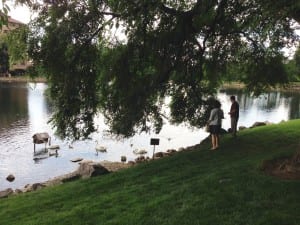 Back in the day, when we were kids Debbie and I used to feed the ducks after dining. Our waitress said that today the staff discourages feeding the ducks due to overweight water fowl.
So we took a doggy bag of rolls from our meal and took the issue up directly with said water fowl.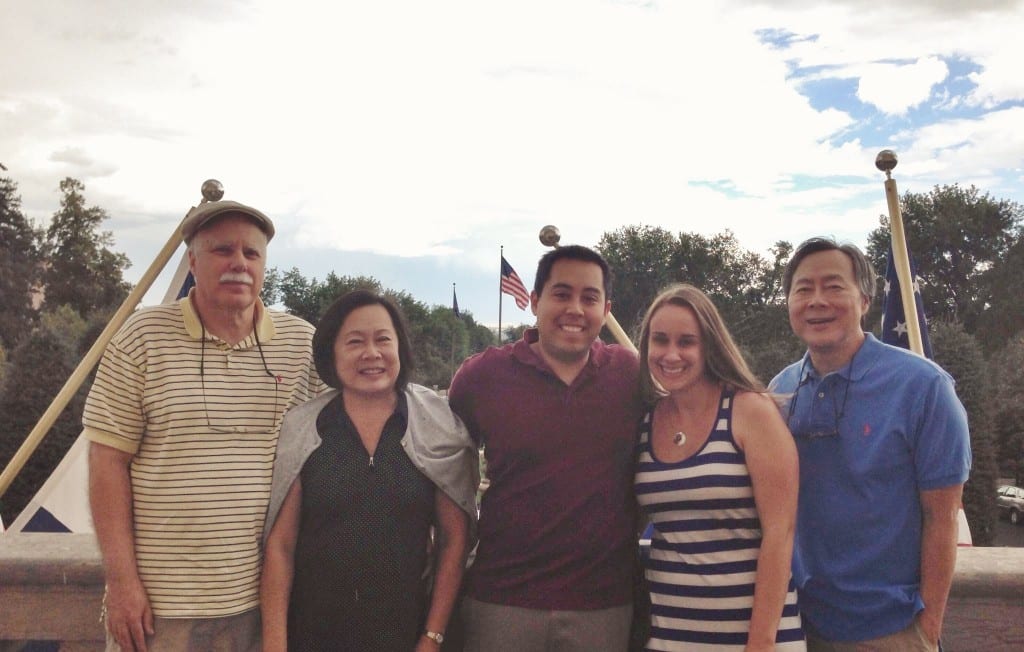 Debbie and Dana left for St. Louis today and I drove back up to Denver. I always feel sad when Debbie and Dana leave. I guess that's as good as it gets. I know some people who don't get along with their relatives. So I understand that being able to enjoy my relatives is a blessing. Relationships are a funny thing. They can be very frustrating and painful, but if you're able to make them work, they're the best thing ever. So here's to making them work.