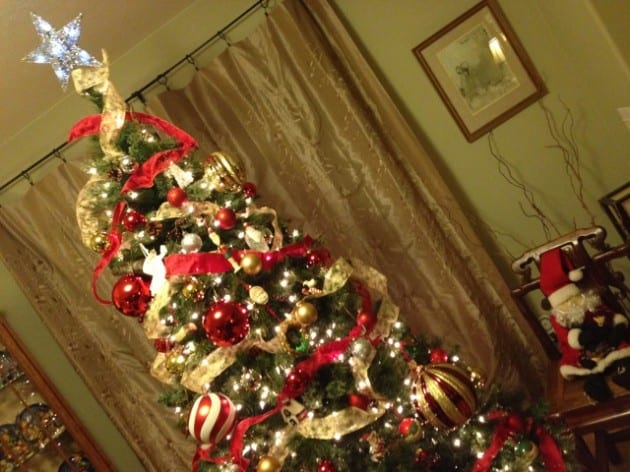 It's that time of year again…Ski Season!!!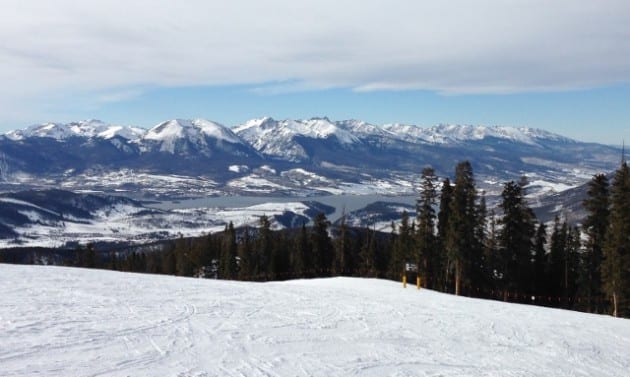 This was the first extended ski time I had taken this season. The snow wasn't great, but it was still fun to get out there. As you can tell from the lack of crowds I went during the week.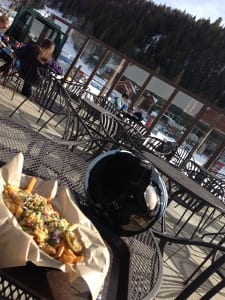 I had the usual chili cheese fries with everything for lunch. It's one of those foods that only makes sense after spending the morning skiing.
I stuck to the intermediate slopes. I've been wary of the moguls ever since injuring my shoulder skiing the moguls a few years ago.
When I was younger, I tried to impress the chicks with my skiing.
Yeah, this was an influential ski poster from my youth. These days, I don't care so much about impressing the chicks and that kills a lot of my motivation for skiing the moguls. It also changes my entire view of skiing in general.
Life is a journey of self-discovery. And since you change over time, it's akin to hitting a moving target.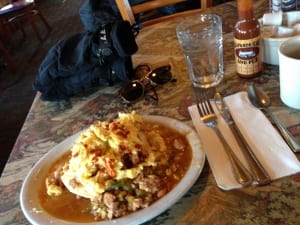 My favorite place to eat breakfast in Dillon is the Arapahoe Café. This is called the enchilada stack. There is an enchilada buried under those scrambled eggs, pork, and chilies. Back when I was younger I could eat like this all day, but on this trip, finishing this was a real challenge, one I do not wish to ever tackle again. It was delicious, but oh, was it big.
So I have mixed feelings about skiing and I no longer enjoy big restaurant meals. That's kind of a bummer. At least I enjoy writing. That's a good thing, especially since I'm phasing out of my law practice and into a writing career.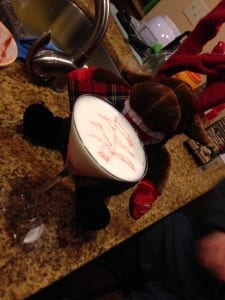 Along with the start of ski season comes the holiday season. This Christmas, my sister Debbie and her husband Dana have come out to Colorado to see their son Mark and his wife Amanda. Of course, I tag along and mooch.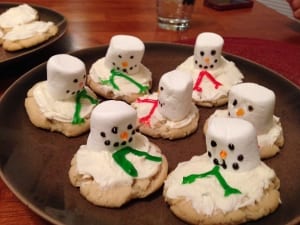 These are the snowmen cookies Amanda made for her school Christmas party.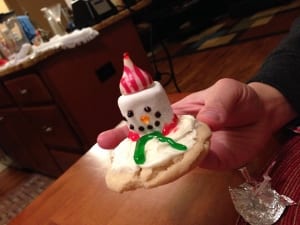 Mark added his own finishing touches.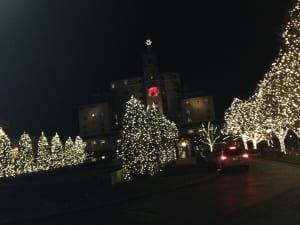 We also visited the Broadmoor to see their Christmas lights.
I'm in the process of editing my second book in the Hayley Trilogy. I have the first draft out to some of my beta readers. I'm happy with how it came out, but I need my beta readers to let me know if all the hooks and twists make sense or not.
I'm also going to travel back to Kansas at some point this season to see my other sister Linda and my mom and then onto Kansas City to see Jason, my other nephew, and his wife Valerie. If I'm lucky, I'll also catch my nephew Cole before he has to report back to the Air Force and my niece Kendra out in Lawrence, Kansas.
That will conclude my holiday schedule. Then it's back to the important task of skiing and deciding whether or not to take on the moguls. Hmm, moguls without chick-motivation, I'll have to get back to you on that one.