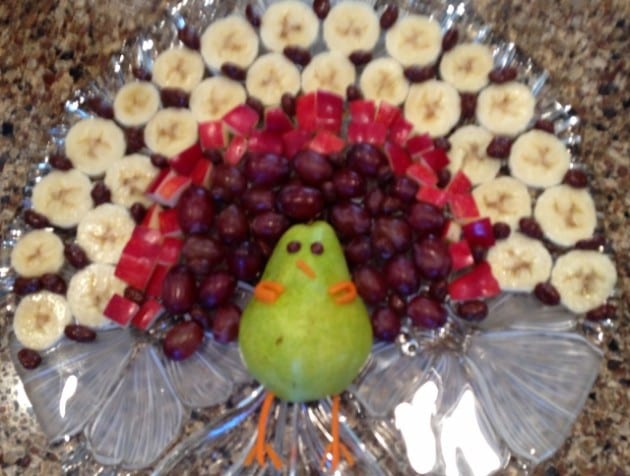 Beautiful plumage the Turkey Pear, don't you agree?
Do you know the difference between having Thanksgiving dinner in Colorado Springs versus in Kansas City?
One hour versus eight hours driving. That's 16 hours round trip to Kansas City and back.
That's how I decided on where to spend my Thanksgiving Holiday.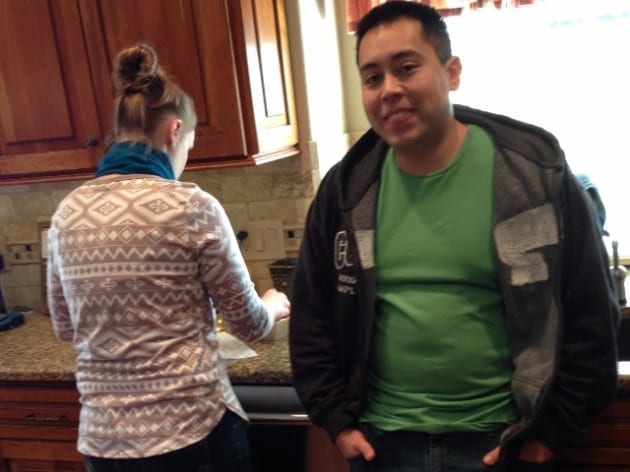 My nephew Mark resides down in the Springs and before he got married I would plan my holiday calendar around his schedule. Now, he has a new bride and no longer faces the possibility of being alone for the holidays. But now, I face the question of where I'm going to spend Thanksgiving.
I had an offer to join my sister Debbie and my other nephew in Kansas City for Thanksgiving, but that is eight hours away. Then, I received an invite from Mark and his bride Amanda to spend Thanksgiving dinner with them at her folks Jim and Patty's house down in the Springs. Hence, two hours of driving versus 16 hours.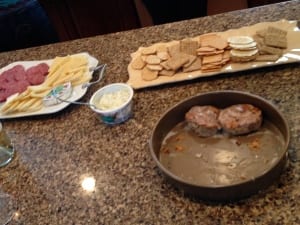 As I made my way down south that morning for the Thanksgiving meal I received battling text messages with photos of cinnamon rolls that each family were enjoying. You'll be happy to know that I arrived in time to enjoy some of the remaining cinnamon rolls at Jim and Patty's.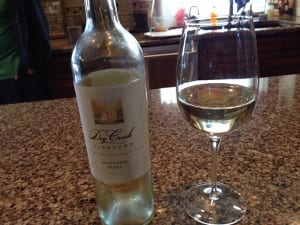 I donated a bottle of Sauvignon Blanc from Dry Creek and a bottle of Pinot Noir from Chime.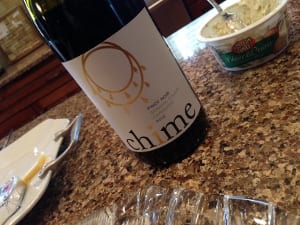 We burned through both bottles very quickly…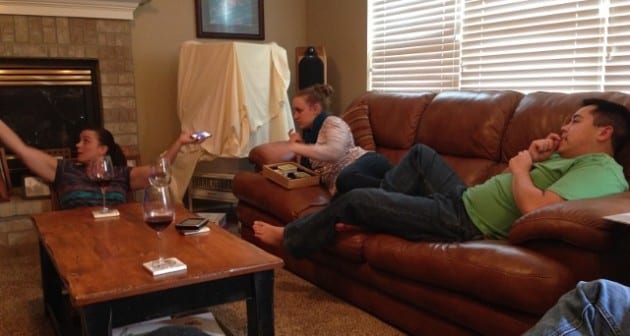 as we sat around waiting for the turkey to cook, watching the Macy's Thanksgiving Day Parade and football. We also played some game that Amanda has propped in front of her on the couch. As hard as I try, I can't remember what it was…but it was fun! Amanda.
What would Thanksgiving be without desserts? The traditional pumpkin pie and Jim's special pecan pie, I won't give away Jim's secret to his pie, but it is exceptional.
I have spent many a holiday alone, picking up my Thanksgiving dinner from Boston Market, and then watching football on the TV by myself. I know reading about this makes it sound a little lonely, but I was quite content. When you're single, and live far from family, this is simply a fact of life. I never gave it a second thought.
Since moving back to Colorado, and having family close by, I've learned to appreciate how nice it is to spend the holidays with family. When Jim asked us to each share what we were thankful for, I shared that I was thankful for family so close by.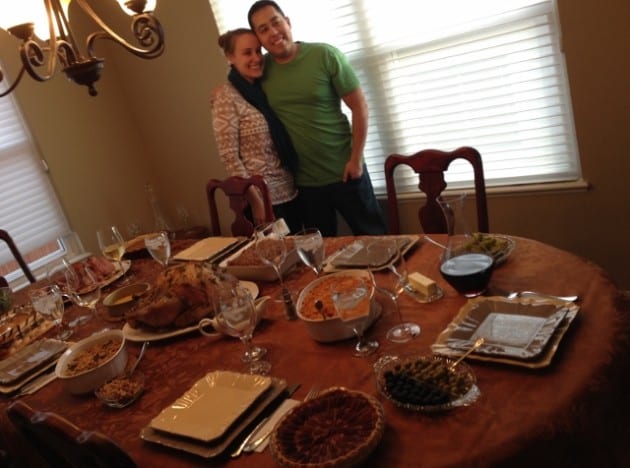 Thanks Mark, Amanda, Jim, and Patty for a wonderful, fun filled, family Thanksgiving.