It's springtime in Colorado and that means snow in the mountains.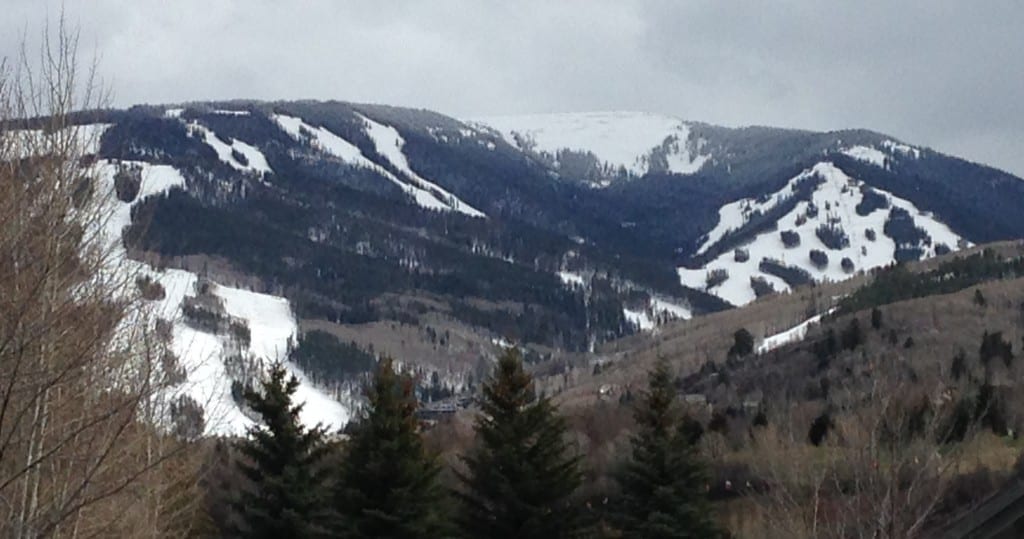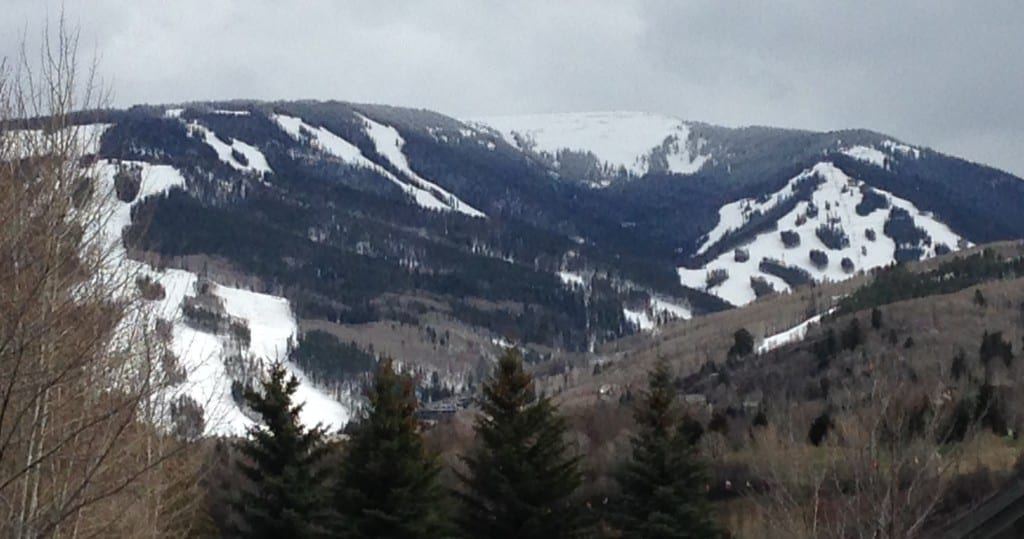 We don't choose the dates we get to use our time-share condo up in Avon. We just wait and see what we get each year. This year, one of our weeks was the end of April-beginning of May. So we noted the date and hoped for good weather.
 For years, I've lived either in LA or DC, so I usually missed our times at the condo. Since moving back to Colorado, I make a point to always go up when we get it. This spring my sister Linda was able to drive up from Kansas and join me. She was coming from 80 degree weather. The forecast for the mountains said snow, 4-12 inches of it. I told her to bring warm clothes.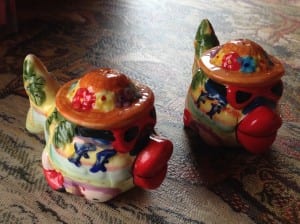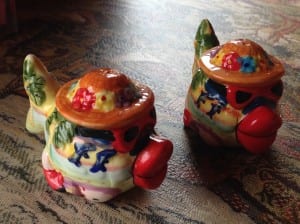 The Sunday we drove up the webcams showed that the snow was light and not sticking to the roads. We arrived in Silverthorne about mid-afternoon and spent some time running around at the outlet malls. We then had dinner at Arapahoe Café in Dillon.
Arapahoe Café is one of my favorite places for breakfast. Each table has different salt and pepper shakers. These were the ones at our table. This was the first time I had ever eaten there for dinner. I had been meaning to try their ribs, which have been written up on Pinterest.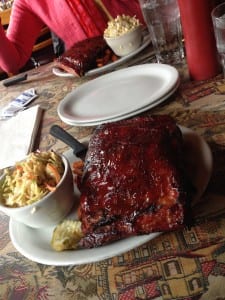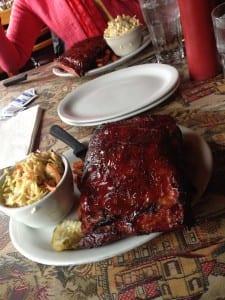 The ribs were to-die-for and I highly recommend them. Neither Linda nor I were able to finish our half-slab, so we left with a doggy bag of ribs.
We then headed out for the last leg or our journey. Then, just before passing the last exit to Frisco, we see a highway sign saying that Vail Pass was closed and telling us to call an info-line. The info-line said that it was closed due to accidents and they did not know when it would reopen. We turned around and headed back to…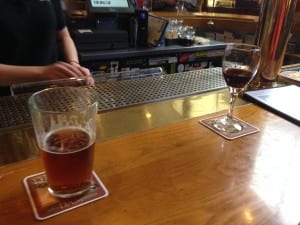 the Dillon Dam Brewery. We weren't excited about the possibility of spending the night in Silverthorne, but until they opened the pass we didn't have much choice. Luckily, they opened Vail Pass shortly after 7 p.m. and we headed out once again.
Now, weather in the mountains is interesting. We hadn't seen a snowflake fall all day, even at Eisenhower Tunnel. But as we approached the pass the roads went from simply wet to snow packed and the conditions from clear to driving snow. By the time we reached the foot of Vail Pass, we had passed two cars that had slid off the road.
 We were driving my 4-wheel drive, Jeep Grand Cherokee, but we never exceeded 45 mph the entire time we were on Vail Pass. Now, maybe we could have gone faster but considering that there had been several wrecks that day on the pass, we figured better safe than sorry. Once over the pass, the weather cleared, and the snow disappeared. The next day, we were talking to someone in Avon about our drive over the pass. They told us that later that night, after we got over, it was closed again due to more accidents. Better safe than sorry.
Our favorite place to have breakfast in Avon is Columbine Bakery. Whenever I'm up at the condo and Linda can't make it I take a photo of me eating there and text it to her. She really appreciates that.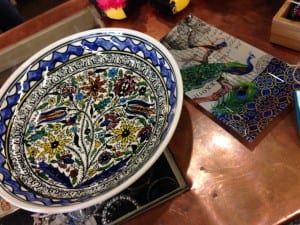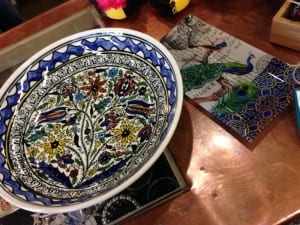 Our time up at Avon is spent visiting our favorite shops and restaurants. Here are some things I found at Nest Furnishings, a consignment shop. I'm always amazed at the things people are getting rid of and I wonder how much they cost when new because I can't afford them used!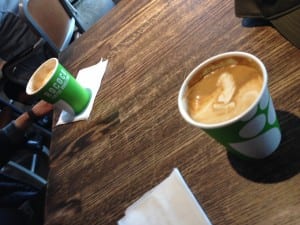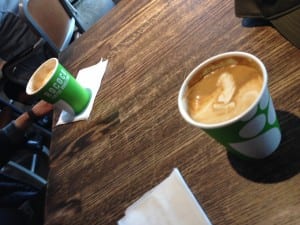 Loaded Joe's is a great place for coffee and eats or just to hang out.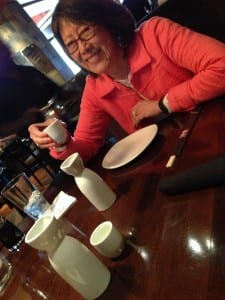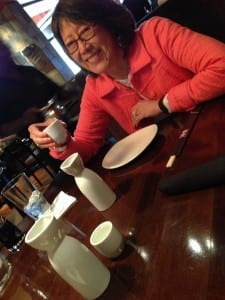 Life passes by fast. So I cherish any time I get to spend with family. Living in Colorado means that I get to see my family more often. After spending more than 20 years pursuing a career on either coast, I can't imagine living that far from family again. So here's to family…and warm weather.