Sam's No. 3 is a breakfast institution here in Denver.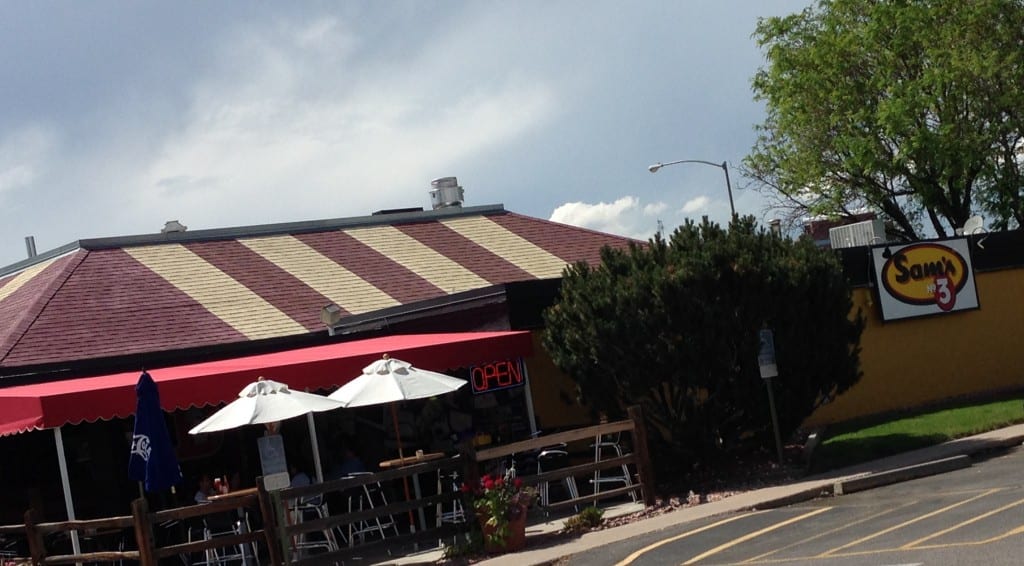 This is their Aurora location and it's my nephew Mark's favorite breakfast place when he comes up to visit. He and his new bride Amanda came up this last Memorial Day weekend. It was the first I had seen them since the wedding and married life seems to be agreeing with them.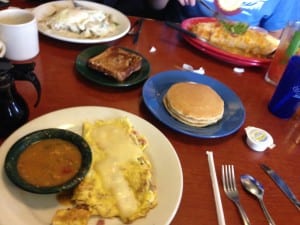 Okay here's the breakdown, Amada had the Country Skillet, which is home fries, eggs, peppers, and sausage smothered in country gravy. Mark had the Colorado Buffalo Burrito, ground buffalo, jalapenos, bacon, Jack, Cheddar, avocado, and salsa. I think he may have also added their green chilies, which are killer. I had the Supreme Omelet, ham, bacon, sausage, gyro, Jack, and green chilies. I'm a sucker for combining every meat I can think of into a dish. The menu is a book. I try my hardest to order something new each time. I have not been disappointed, but I have to diet after every visit. Oh yeah, one more thing, Mark ordered a Bloody Mary and wow, they do not skimp on the vodka. But then, as you can see from the photo, they don't skimp on anything.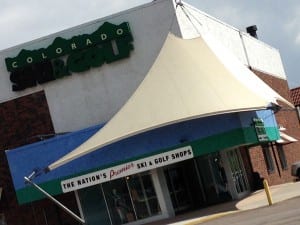 Just across the parking lot is Colorado Ski and Golf. We buy most of our ski equipment from these guys. They have a great selection and great service. Mark tried on the Helly Hansen Stoneham ski jacket from their professional line. A lot of the ski instructors and lift operators wear these. Wow, did it ever feel comfortable. It was on sale for around $250 and retails for $450. We let that one get away, but it did feel fine.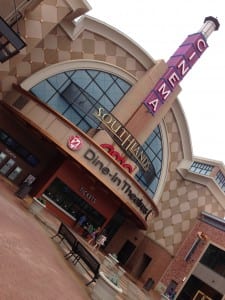 Recently the AMC Theater at the Southlands Mall updated their facilities and is now a Dine-In Theater. We went to go see Godzilla there. Now, I've been to dine-in theaters before, but not like this one. We just had drinks so I can't comment on the food, but the seats were out of this world. They were huge, with a tray that swung out and in, but the real treat is that you push a button, and they recline and a footrest comes up, all electronically. Now I want one of those chairs for my house!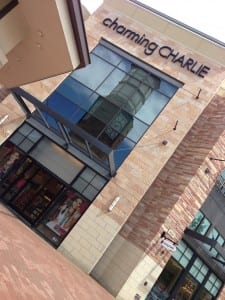 Ah, what is this you may ask? When we were walking back to the car after the film, Amanda spied this store from about five blocks away around a corner. Wouldn't you know it, she had a coupon for this place and they didn't have a store down in the Springs.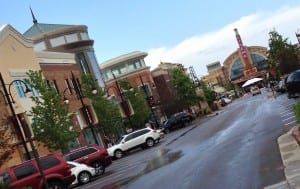 After about five seconds of watching Amanda run up and down the aisles of this store, Mark and I took to the mini-Main Street of the mall.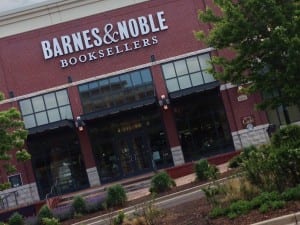 We found the perfect place to kill some time, Barnes & Noble. At some point in time Amanda emerged and we went to Costco and bought some Rib-eye steaks.
Mark is the best griller in our family so it's a perk for me when he cooks. Those are Midori Margaritas by the way. You simply add a ½ a shot of Midori to a regular Margarita. It makes for a refreshing springtime cocktail.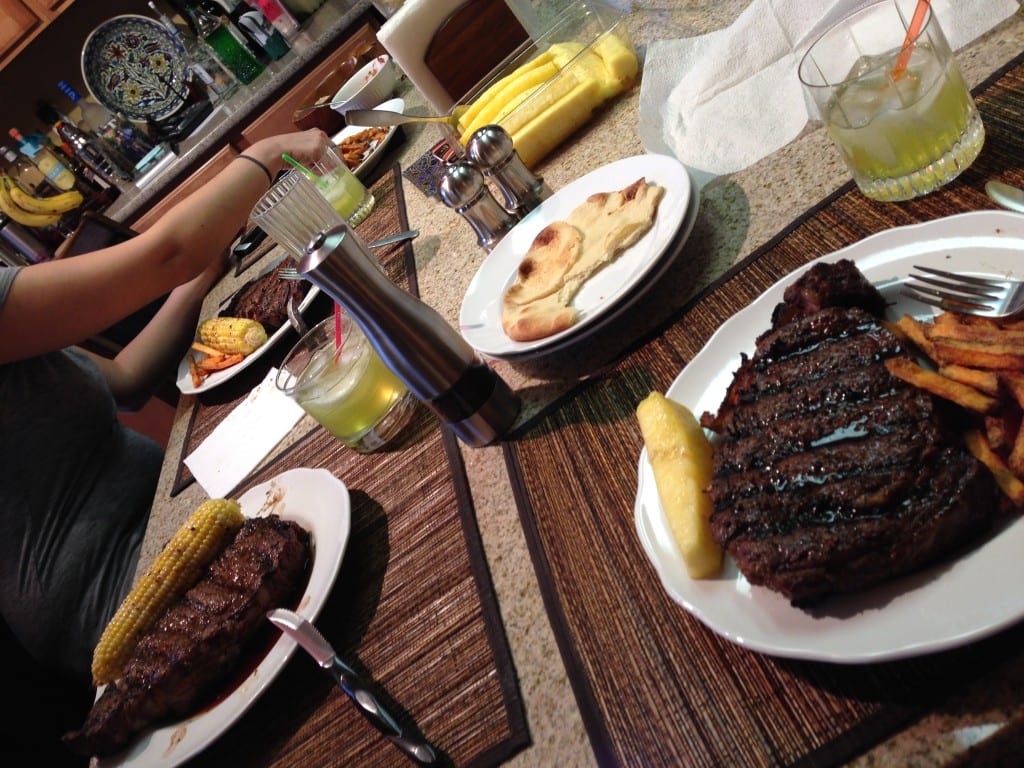 You know, sharing a meal with loved ones is such a simple pleasure. I've spent most of my life far from family in LA and DC chasing dreams and building a career. Then God kicked me out of my DC law firm and brought me back to Colorado and my family. Now, I can see that all those dreams and career aspirations pale in comparison to spending a day with family. And that's not the Margarita speaking…but it may be the steak.