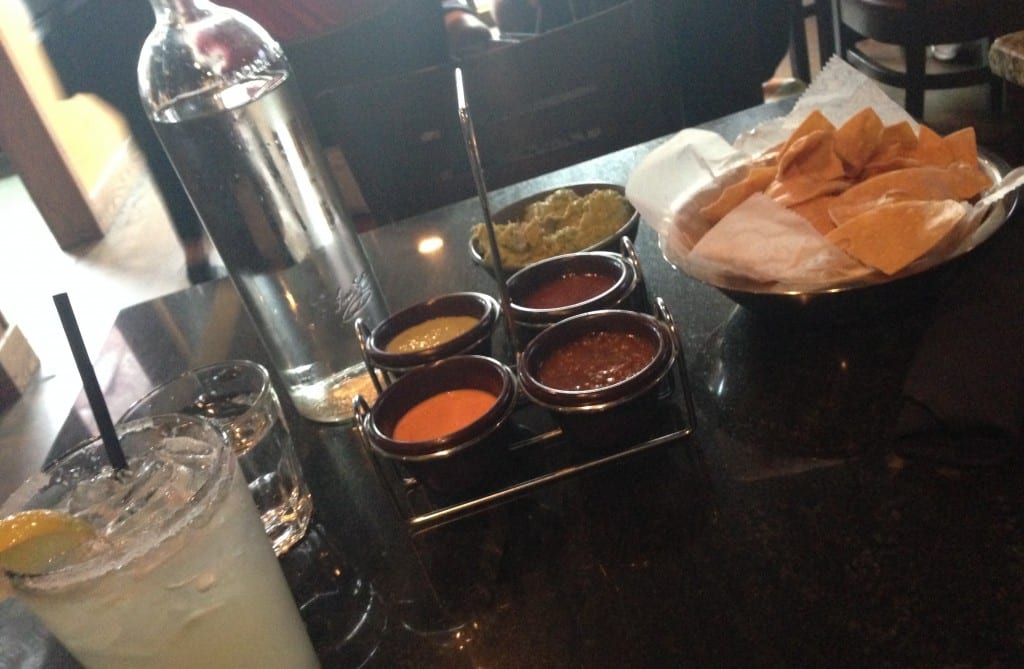 I've been meaning to go to the Cherry Creek Arts Festival ever since moving back to Denver. This year, I finally got around to attending. They host it every summer around the Fourth of July. It was a fun time and gave me the opportunity to try out one of the great restaurants in Cherry Creek Village.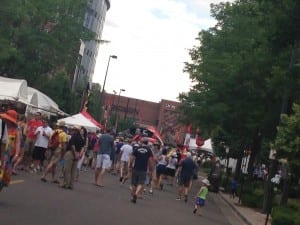 The art festival draws a large crowd. They also have live music and sometimes acrobats.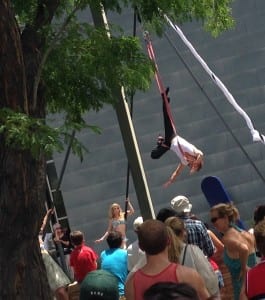 And all kinds of art from great paintings and photographs…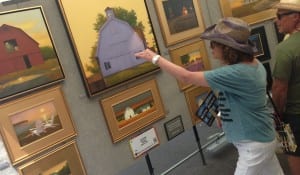 To more eclectic fair.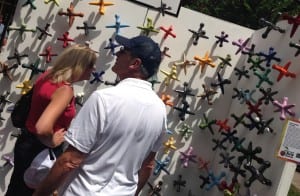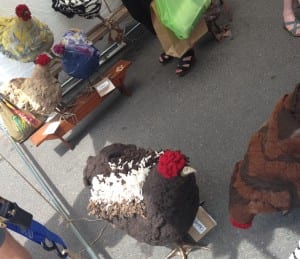 These are chicken foot stools.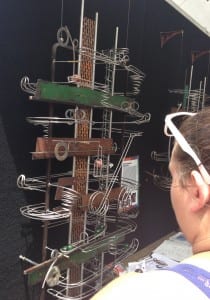 They even had a display of perpetual motion Rube Goldberg machines.
But seriously, for me the festival is an excuse to try out one of the great Cherry Creek restaurants, Machete.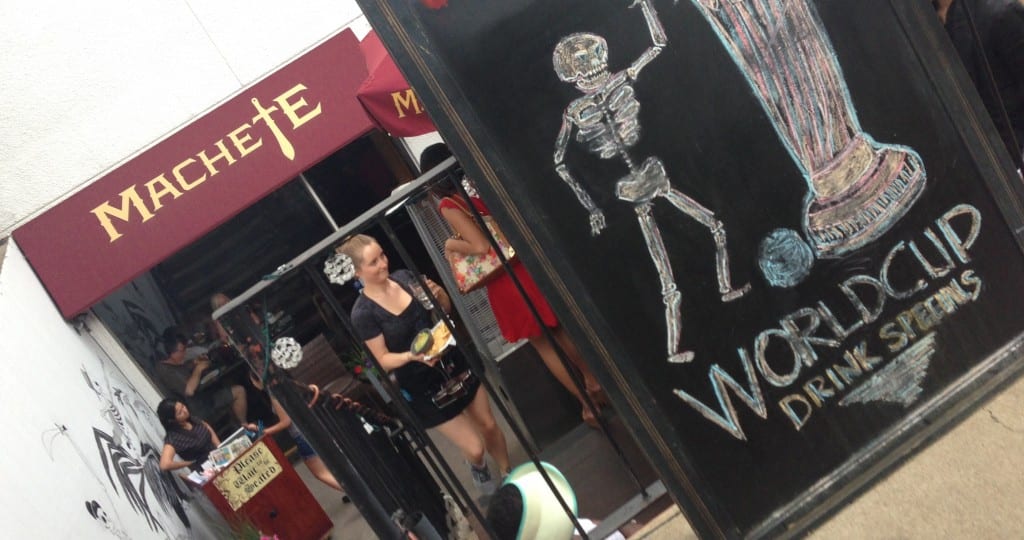 It took me a little while to find it because it's below street level.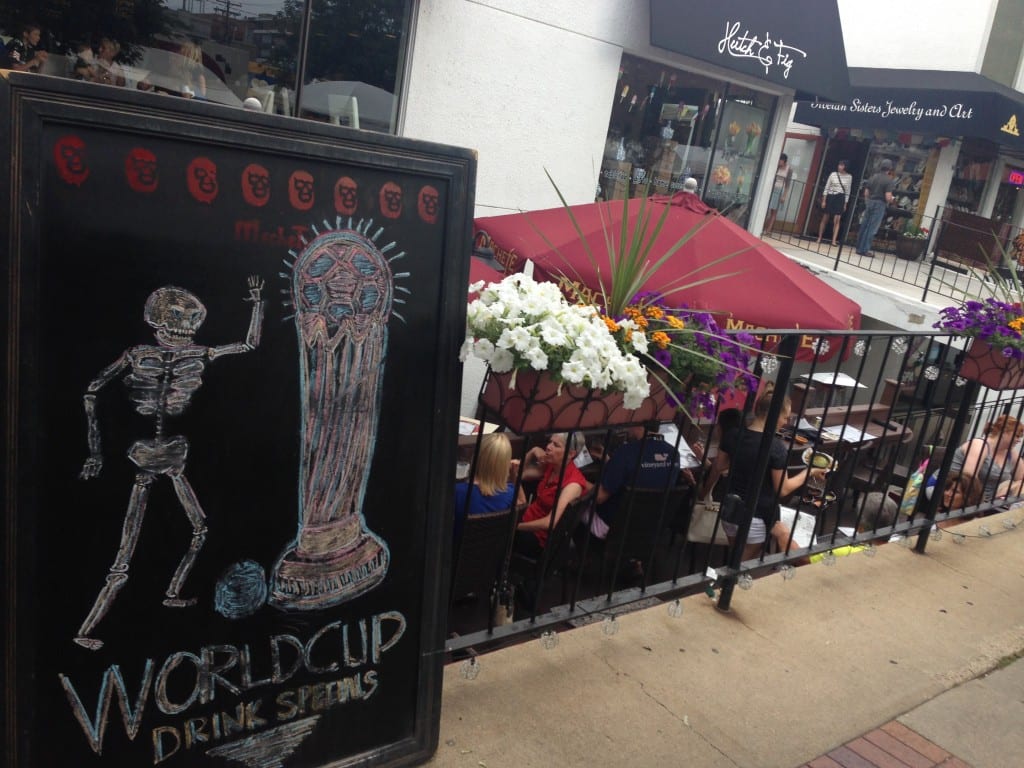 They have great outdoor seating, but the day was so hot  I opted for inside. The service was fast and friendly, and the margarita, guacamole, chips, and salsa, hit the spot, after a morning of wading through the crowds. I finally decided on three tacos, a steak-chili relleno, halibut, and a shrimp taco. They were all killer good.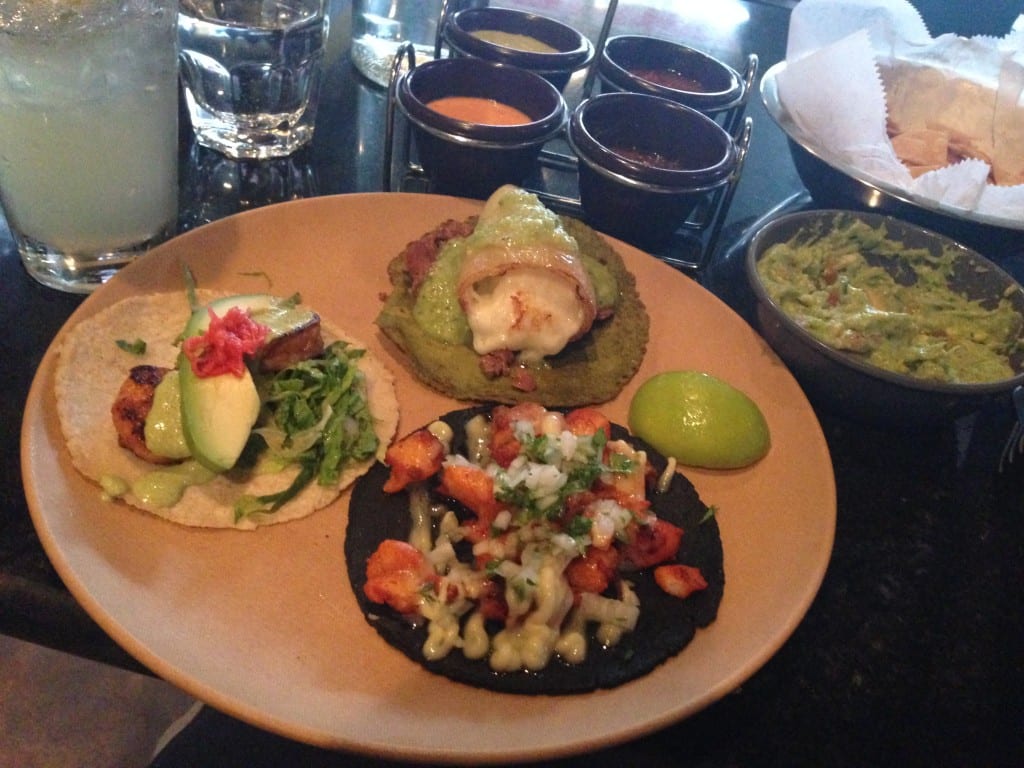 It's easy to get caught up in the worries of life. Working on my second book, while struggling to sell the first, leaves me a lot of time to wonder if my career as an author is ever going to take off. Then, I remember a summer long, long ago. I had just started my new job at a big law firm in San Diego. I was having similar questions about my law practice and the direction of my life. So one Friday, a buddy and I had lunch outside at a nice Mexican restaurant, and had some margaritas. A beautiful day in the sun with a friend and a couple margaritas, taught me to enjoy the ride, because really, that's what it's all about.