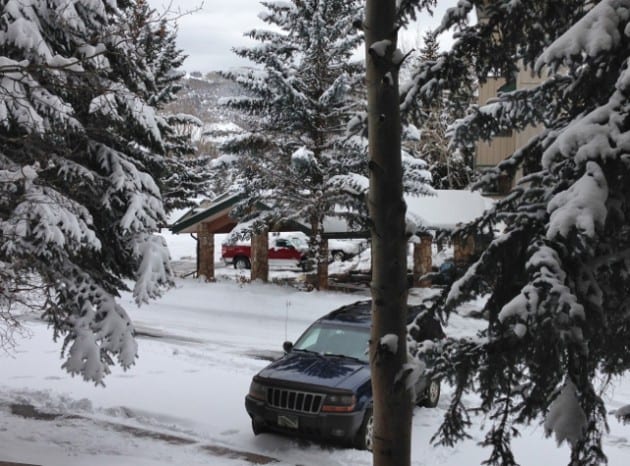 November in the Colorado Rockies usually ushers in snow and the ski season. We had the condo mid-November this year. Unfortunately, my sister Linda was unable to come up and join me. She had too much work to do and couldn't get away. So I was forced to enjoy the mountain snow by myself.
Monday morning I had breakfast at Loaded Joe's in Avon. I decided years ago to never let being alone stop me from enjoying life. I know that some people hate being alone and doing things alone. I stopped feeling lonely a long time ago. So I have no problem enjoying life by myself.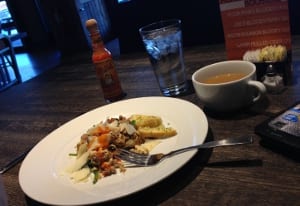 This gastronomic delight is called a Joe's Special. It's a ground lamb scramble. It's quite tasty. Loaded Joe's is a restaurant – coffee shop and they encourage you to just hang out and drink coffee. It's a great social spot and I hang out here and write whenever I visit the condo.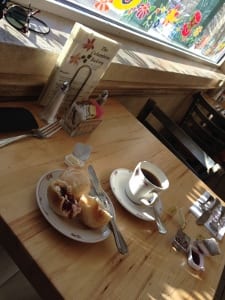 The next day, I had breakfast at Columbine Bakery. Those little dinner rolls are to die for.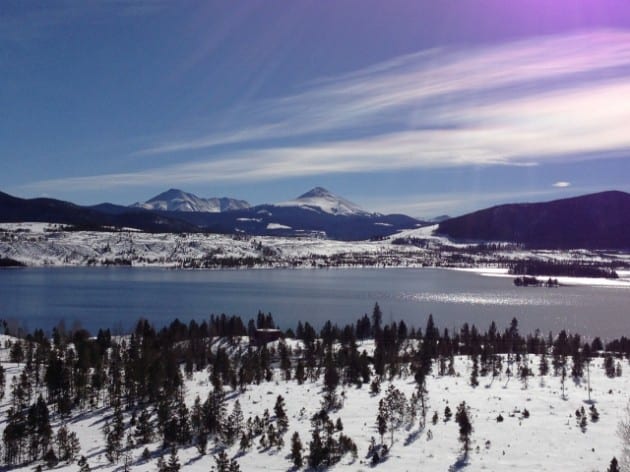 Fortunately, some of the Summit County ski resorts had opened, so mid-week, I drove over Vail Pass and past Dillon Reservoir to Keystone Resort for my first ski day of the season.
It was great fun. I had a smile plastered across my face that I couldn't wipe off, until my legs started to ache, and I realized that I should quit before I skied into a tree.
Of course, the visit wouldn't have been complete without getting a pizza at Pazzo's Pizzeria.    
My visit was too short as always. If I ever get the chance I'm going to move up here permanently. Until then, I'll have to wait for my next visit…in December!