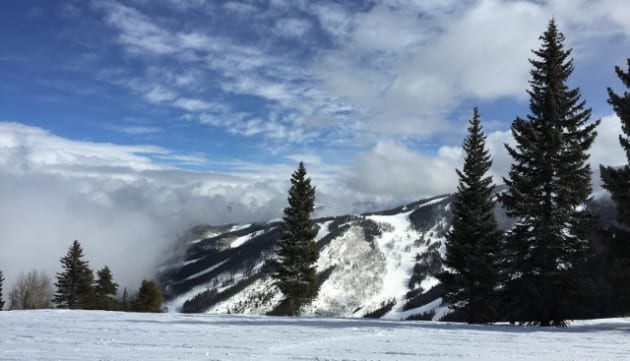 "Ouch, what was that?"
"Oh, hello 2015."
It always looks nice from a distance, a new year full of opportunity and potential following weeks of over indulgence. Then immediately, reality hits home, and it's never subtle. My 2015 started off with the flu. The good news is that I never developed a strong cough. The bad news is that it lasted two and a half weeks. Since I write for a living, I didn't have to worry about missing work. I also took every over-the-counter drug I could find and still felt horrible. I spent half the month of January in a painful haze.
Finally, the flu faded and I could return to…dieting and exercise.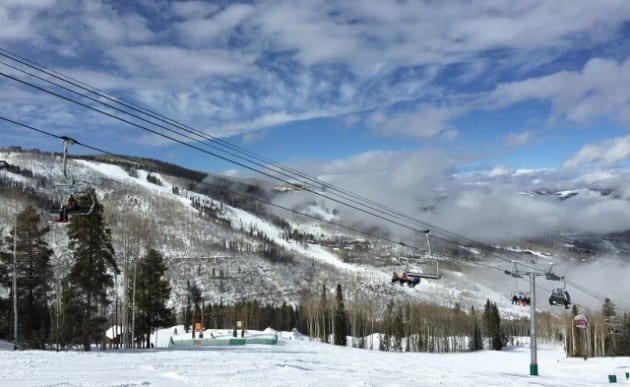 Ah, but then I had a week up at the Avon condo. I can't diet during the week up at Avon. So I didn't!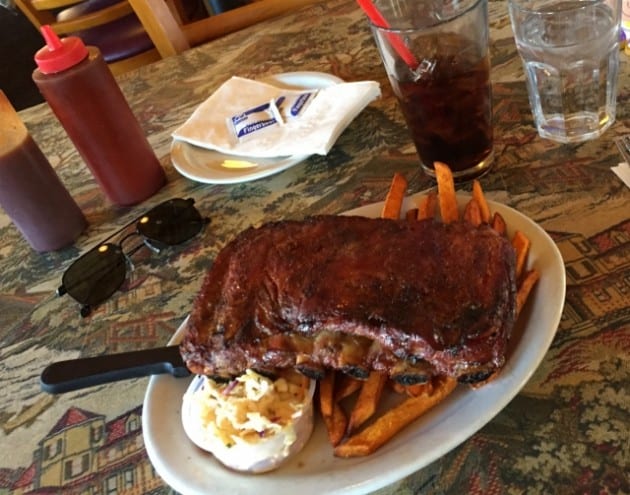 I started off the week with lunch at Arapahoe Café in Dillon and their half slab of ribs, cold slaw, and sweet potato fries.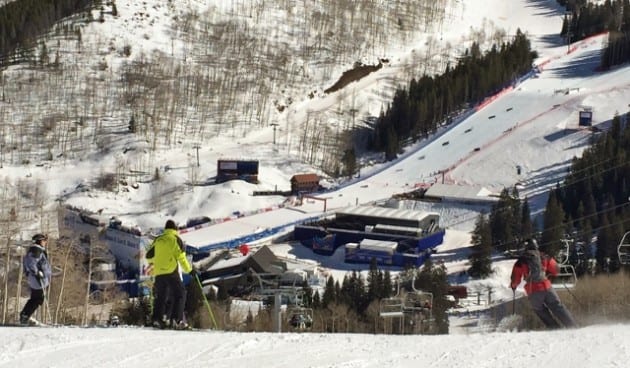 When I arrived at Beaver Creek I discovered the World Cup had taken up residence in the middle of the mountain. Bode Miller crashed and injured himself, Lindsey Vonn failed to place, and Mikaela Shiffrin won gold. You see a theme here? Bode age 37, Lindsey age 30, Mikaela age 19, time and age eventually catches up to all of us.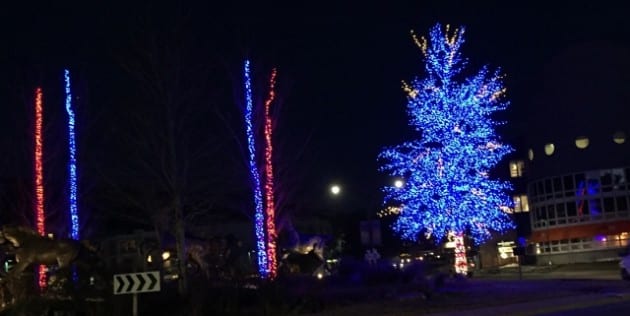 Avon went all out with the decorations for the World Cup including a red, white, and blue lit tree.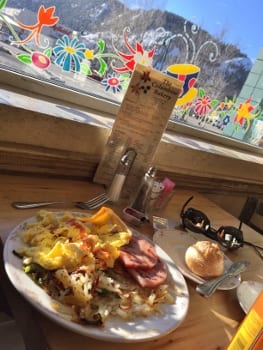 Later on in the week I had breakfast at one of my favorites Columbine Bakery before returning to the slopes.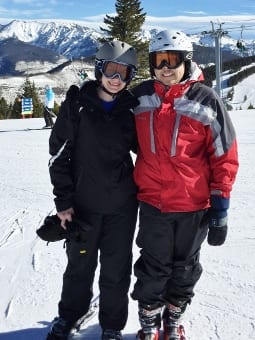 My nephew Mark and his wife Amanda joined me at the condo at the end of the week.
All good things must come to an end.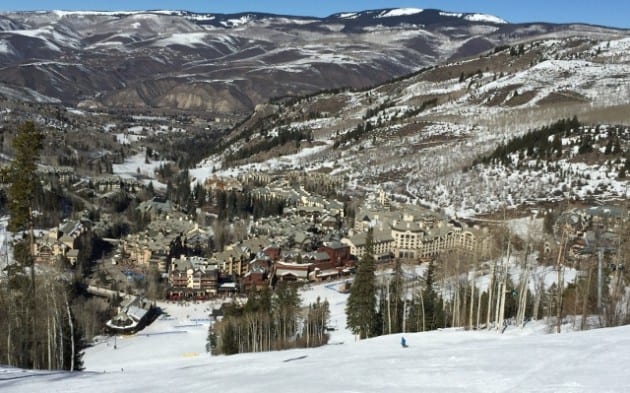 On my last run of the week, just twenty yards from the bottom I catch an edge and go down. I didn't think anything of it, other than being embarrassed that I fell. I get up and head out. But then the next morning I could barely move. Now, I've skied since I was a kid and I've fallen countless times and only once injured myself, which was just a few years ago, this time a minor fall leaves me in pain for days. Bode Miller, I feel yah.
Okay, ski week over, time to diet right? Wrong.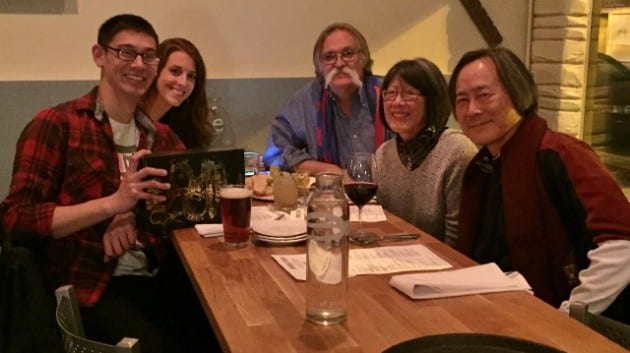 Recently, my youngest nephew Cole finished his training with the Air Force and got some time off before being stationed in Nebraska. So he came out to Denver to visit his girlfriend Kim and his parents came out to see him and stay with me. This is us having dinner at Butcher's Bistro in downtown Denver.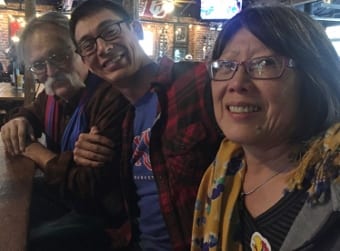 Here we are at Stoney's Bar and Grill the local Kansas University alumni hangout in Denver for watching basketball games. My entire family went to KU, everyone but me. I'm the lone renegade. I went to Colorado University. Come on CU, I know you can put together a winning sports program, please.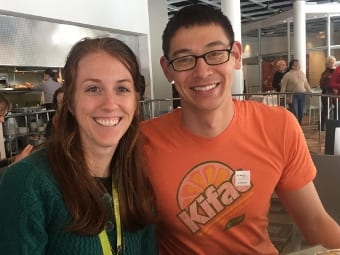 Kim works at the Denver Art Museum so we went to go see their Cartier Exhibit.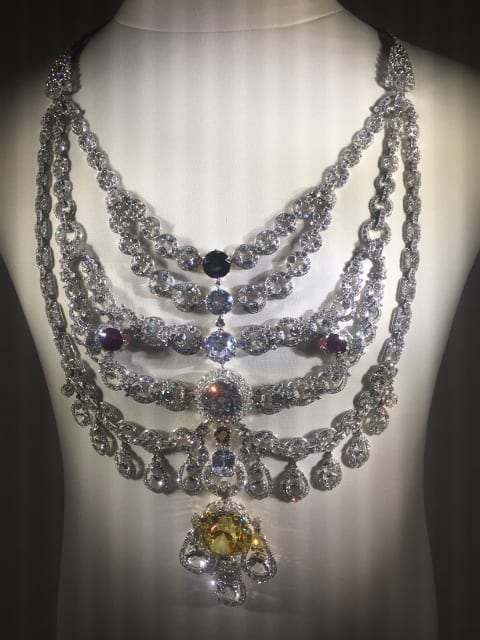 This was made for an Indian maharaja who brought a chest of his own gems for Cartier to use. Yeah, just a bit extravagant, but beautiful.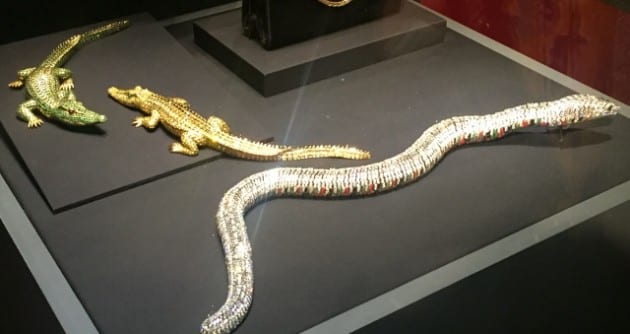 But since I'm a guy, these were my favorites, a gem encrusted snake and a pair of alligators.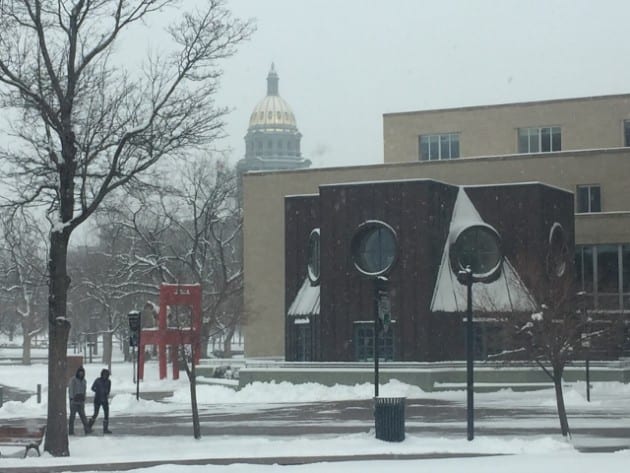 Oh, and did I mention it was snowing in Denver this whole time. Record snow, as in the most recorded snow ever in Denver for the month of February. I can personally attest to how bad the traffic can get when we have record snow fall in Denver.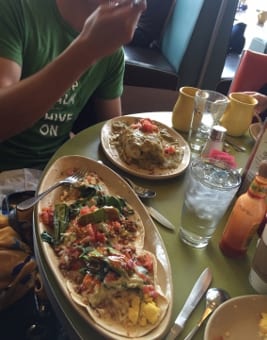 Well, you have to eat after touring the art museum. So here we are the next morning at Snooze in Denver. People line up to eat here even on Monday morning in the freezing snow. Everything was delicious, but the lines were a little ridiculous.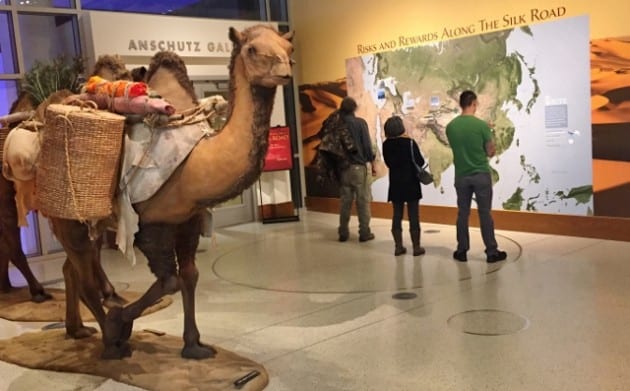 We worked off our breakfast walking the Silk Road exhibit at the Natural History Museum. But the most interesting exhibit was of these rock carvings by Vasily Konovalenko a Russian artist.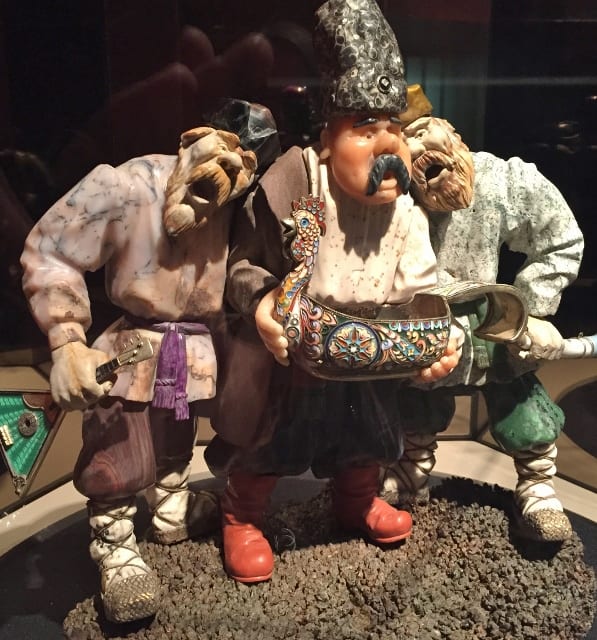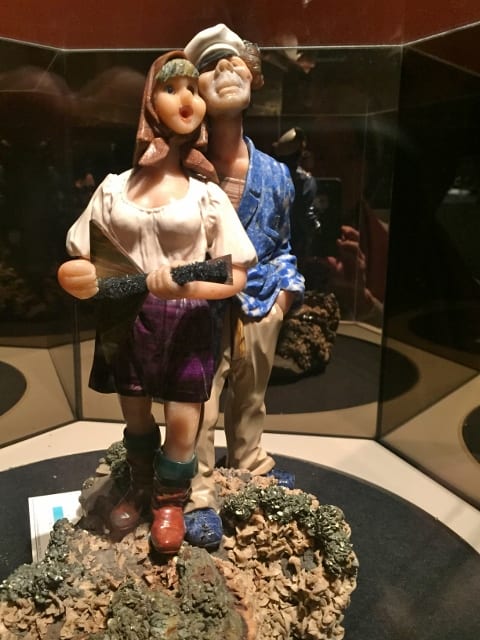 Okay, now everyone has gone home and left the land of snow and ice. Wait, that's Boston, how about ski and snow?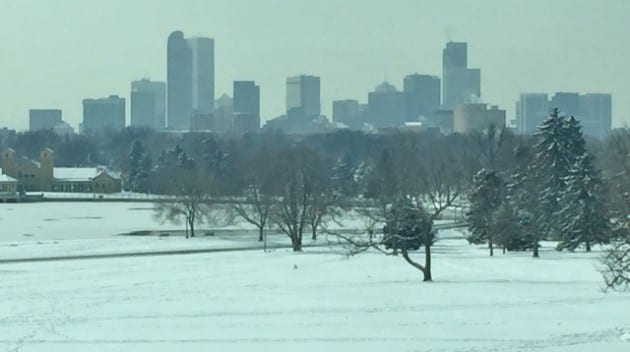 I can finally return to the more important things in life…dieting. Oh, I just got an email from a college buddy who's coming out for a week of skiing this March and he wants to visit some of our other college buddies while out here in Denver. So you know what that means, better diet and exercise. I'm still sore by the way. Hello 2015.