This is the first steak of the 2014 grilling season.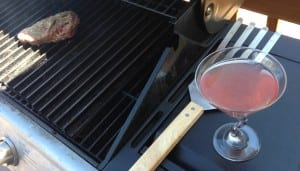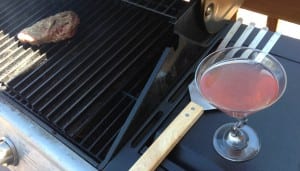 For me, grilling season begins on the first day it's warm enough to grill. I figure somewhere in the 70's is warm enough. I go out, buy a couple of rib eye steaks, throw one on the grill, and either fix myself a cocktail or grab a beer. I like to text photos of me grilling to my nephew Mark just to let him know grill season has officially begun. In the past, he responded with his own grill photos, but things have changed.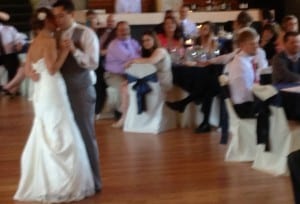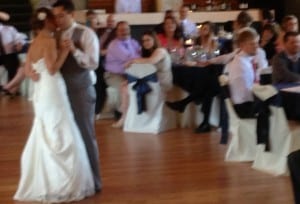 Mark is now a newlywed. When you're a bachelor, grill season is important, like ski season is important. And now that ski season is over, it's important to usher in the next season.
How priorities change.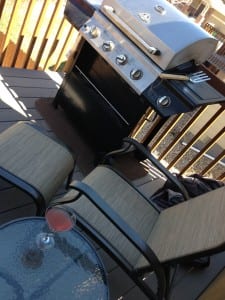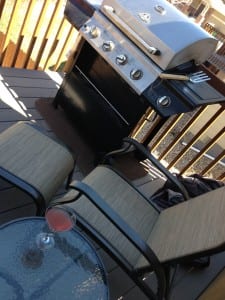 It's important to enjoy the change of seasons. It's important to enjoy life. Lounging outside on the deck is a spring-summer rite. My deck chair and ottoman have spent the winter covered up. Good to see them again.

Here is the completed product with sides, yes, sides to me, means chips and salsa. I've found the use of a digital meat thermometer crucial to the grilling process.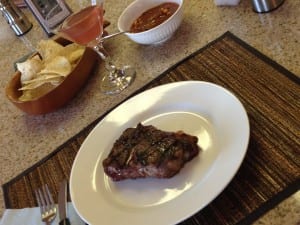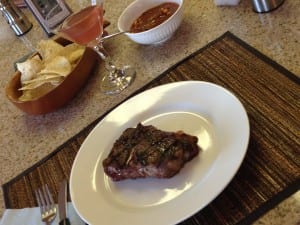 The analog thermometers are simply not accurate enough. A digital thermometer allows you to grill your steak to the exact level you desire. I see no reason to guess when you can use the thermometer and get it right first-time, every-time.
I don't know what this summer holds for me. I just finished getting my book up on Amazon. This steak is to celebrate that milestone. I thought I was going to get a heads up from either my printer or Amazon before they listed my book. But my sister actual told me, after her son, Cole, found it on Amazon. Getting my book through that process was more frustrating than I care to remember. Self-publishing is beautiful, but it can be a real pain too.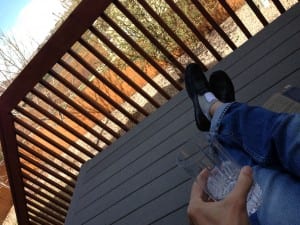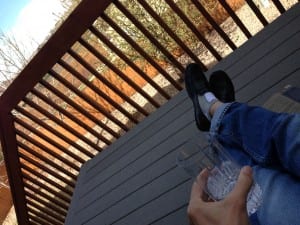 Now, I have to finish my follow up book. It's funny, after you complete a book you forget how difficult it was to write. Then, you start writing your next book and you remember all the challenges of creating a compelling storyline and original characters. With each problem you solve, you stumble over another. I would love to finish the first draft by the end of May, but since it is already close to the end of April, I'm not sure I'll reach that goal. Wish me luck.