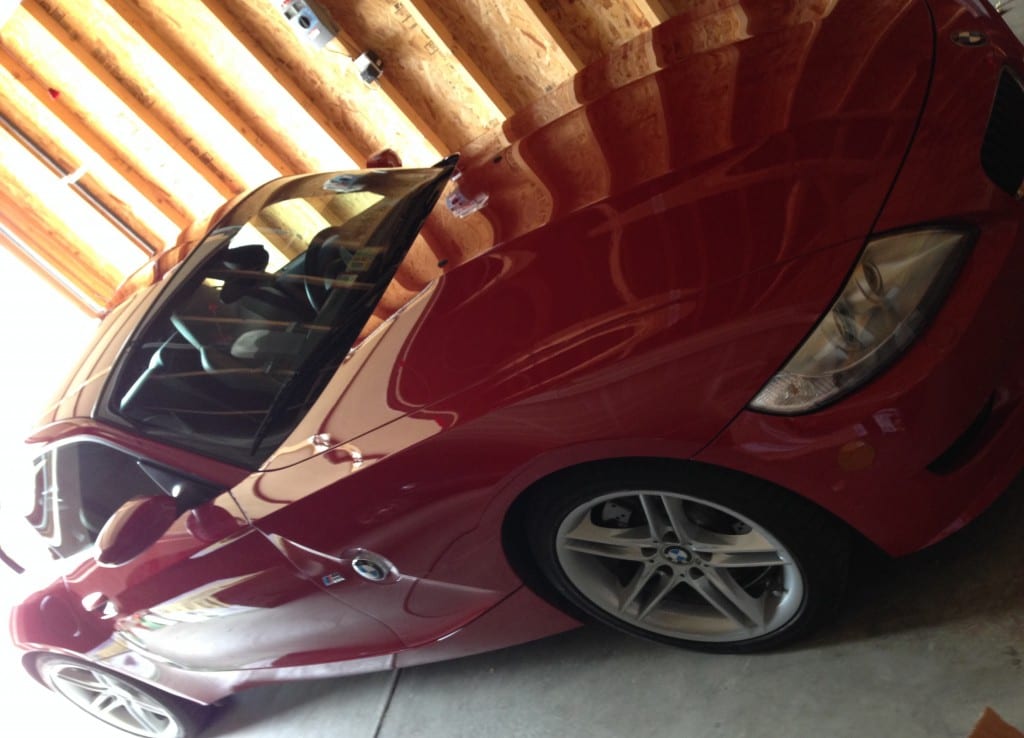 I'm always searching for a twisting road and a good restaurant. Both of those things can be found on the road to Evergreen.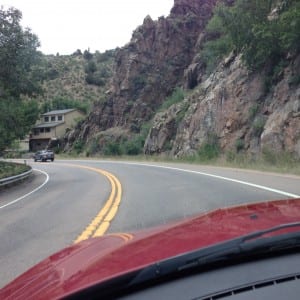 This is Bear Creek Road also known as Colorado Highway 8. It's a great curvy road that winds up through the foothills to the small town center of Evergreen. I can never drive these roads as fast as I'd like. The Bimmer can coast faster through the curves than most cars can drive. I drove up during the middle of the week, so I missed the weekend traffic, but I still ended up tailgating an SUV. Thankfully, even going slow, the twists and turns were a blast.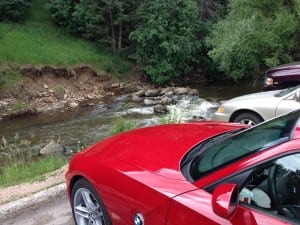 The parking lot in Evergreen sits right next to a mountain stream. How sweet is that?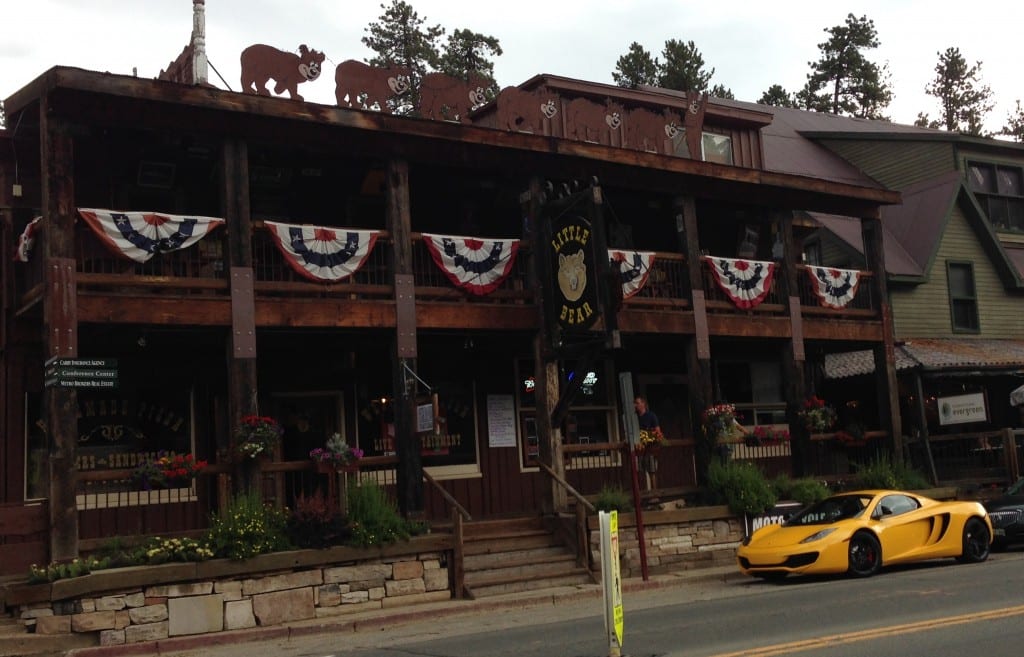 Right across the street from the parking lot sits the Little Bear Saloon, my lunchtime destination. And yes that's a yellow McLaren 12C Spider poised on the street.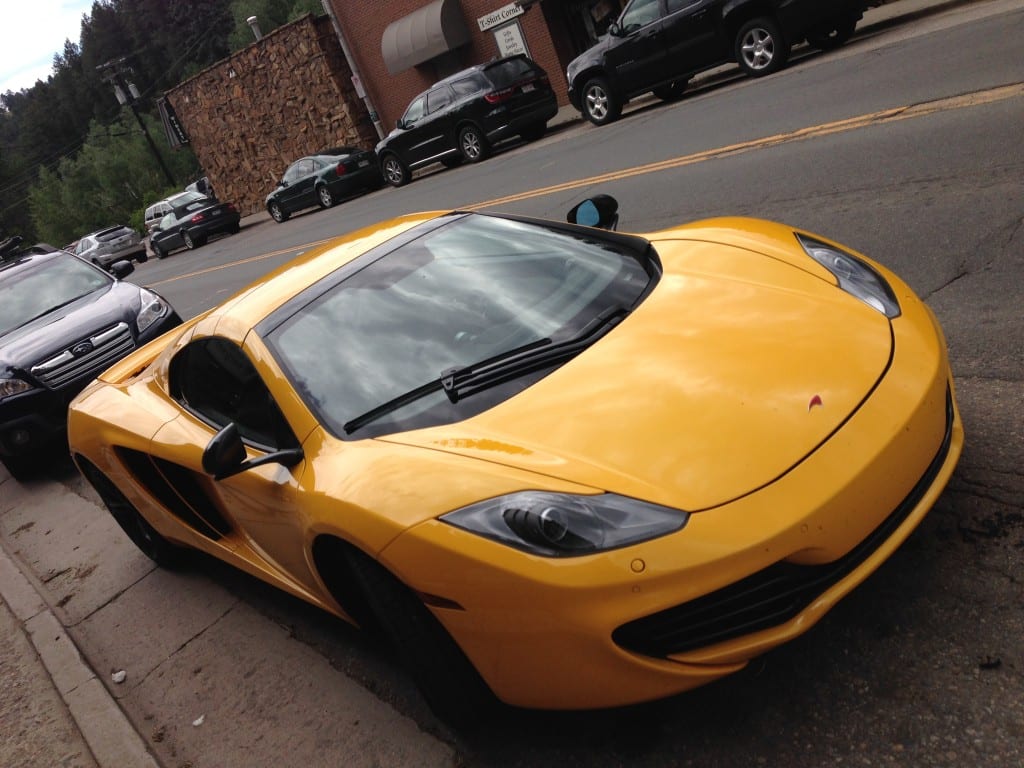 It's always rare to see an exotic supercar here in Colorado. I remember once, years ago, when I was a grad student at Denver University studying for an MBA. I once stepped out of a Kinko's to see a red Ferrari Dino spider, top down, parked on the street in front of the store, its keys still hanging from the ignition. Come on, how cavalier can you be, driving a Ferrari and leaving the keys in the ignition? That's a little over the top.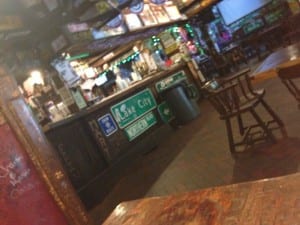 The Little Bear is a classic saloon. It's more crowded when they have a band playing.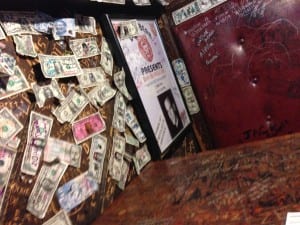 The booths have dollars stapled to the walls and graffiti and messages written on every inch of table, wall, and even the benches. I've never really understood the driving desire to write something on a wall, much less pay a dollar to do so. It does provide a certain kind of ambiance, even if I don't know what kind that is.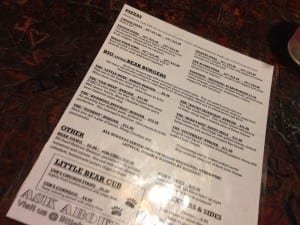 The Little Bear is known for its burgers and pizza.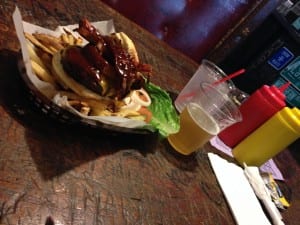 This monstrosity is a cross between the "Old West" Burger and the "Roaming Buffalo" Burger. That's a BBQ, bacon, cheese, buffalo burger. The beer is a Kona Longboard Lager. I couldn't fit this burger into my mouth, but I didn't resort to a knife and fork. That would be the wimpy way out. You should wrestle with a burger and eat it with both hands. It was a messy affair, but I managed to chew this beast down to size.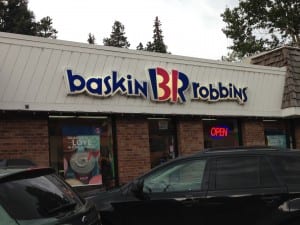 The parking lot attendant told me that if I got my ticket validated at Baskin & Robbins then my parking was free. So I had no choice but to get an ice cream cone.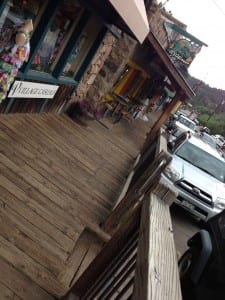 Evergreen has this neat little raised wooden walkway down one side of the street.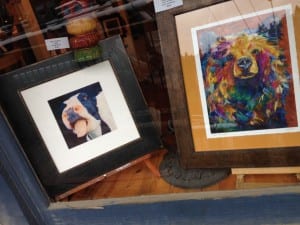 There are several restaurants and shops along the walk. It's a nice little throwback to days gone by.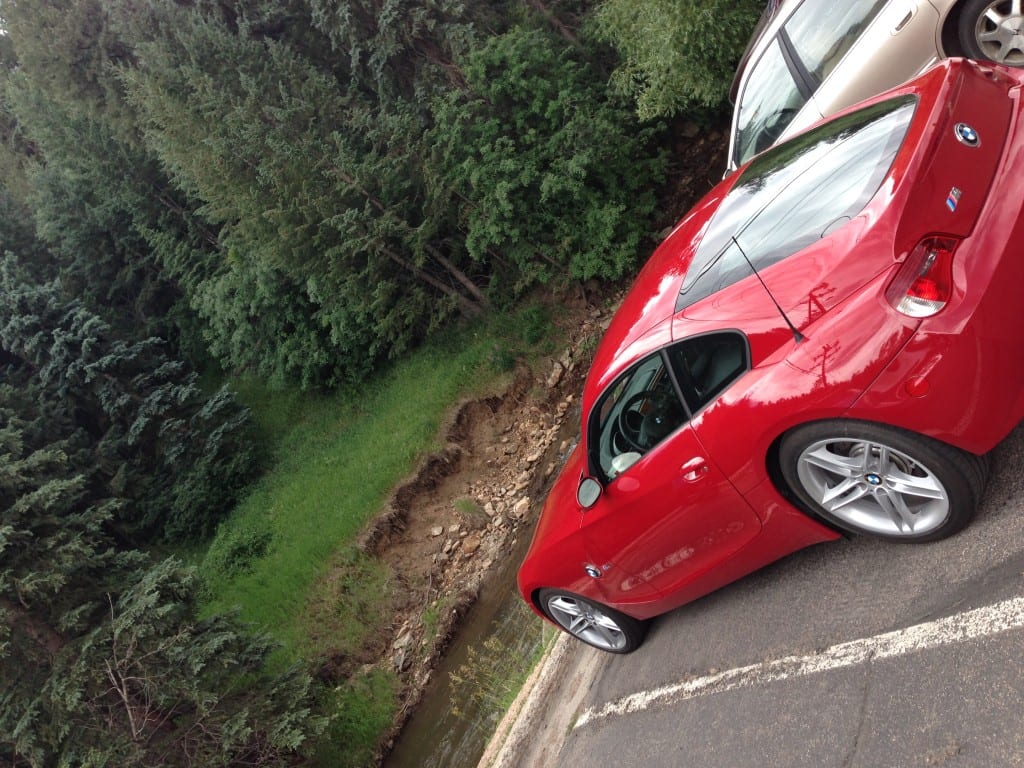 I still have a dream of living up here in the mountains. But for now, it's time to drive back down to the suburbs. A lot has changed since I first discovered the Rocky Mountains, but the romance and draw of those snow covered crags remains. Someday, I'll return for good.