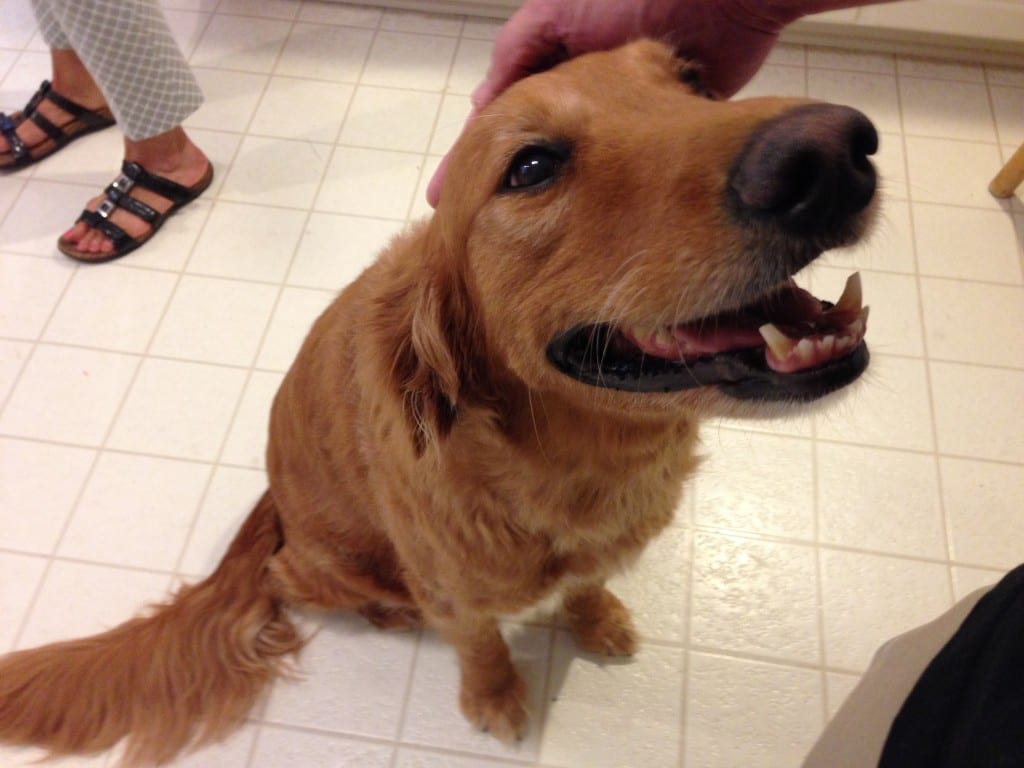 Maggie the golden retriever was the welcoming committee for my sister's Between the Wines Book Club. They're a great bunch of girls and meeting them was worth the seven hour drive back to my home town of Newton, Kansas. This was the first chance I've had to speak with readers of Finding Daddy Warbucks.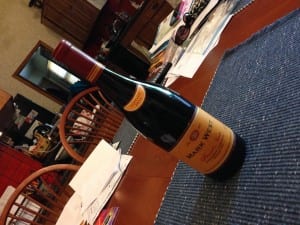 The drive from Denver to Newton always drains your batteries. After I reach Newton, it feels great to simply stare at nothing while sipping a glass of wine. Linda graciously had a bottle of Mark West Pinot Noir waiting for me.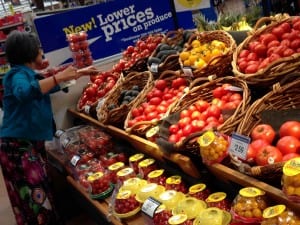 The book club didn't meet until Tuesday night so I drove in the weekend before to hang out with Linda and her husband Mike. Hanging out with family inevitably includes daily errands such as grocery shopping.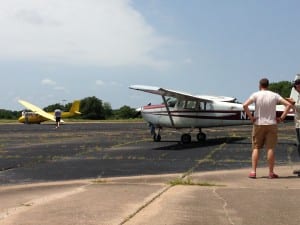 Mike took me out to the airfield to watch the sailplanes.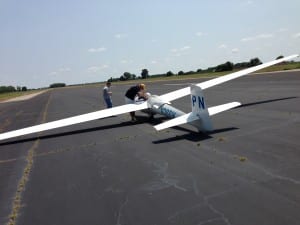 They called these "cow bells" supposedly because if they don't get back to the landing strip and have to land in a field, they get extra points if they hit a cow and ring the bell.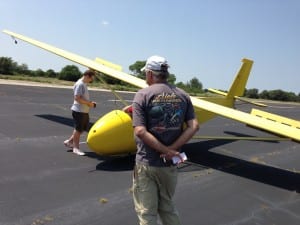 Here Mike stands next to the trainer.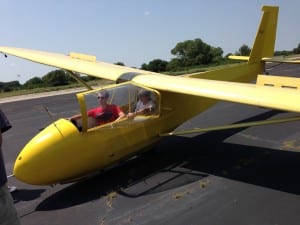 The student sits in the front and the instructor sits behind him. I was hoping to get a chance to catch a ride in this but a rare polar vortex had lowered the temperatures that weekend decreasing thermal activity and shortening the time the sailplanes could stay aloft. My first chance to sailplane will have to wait for another day.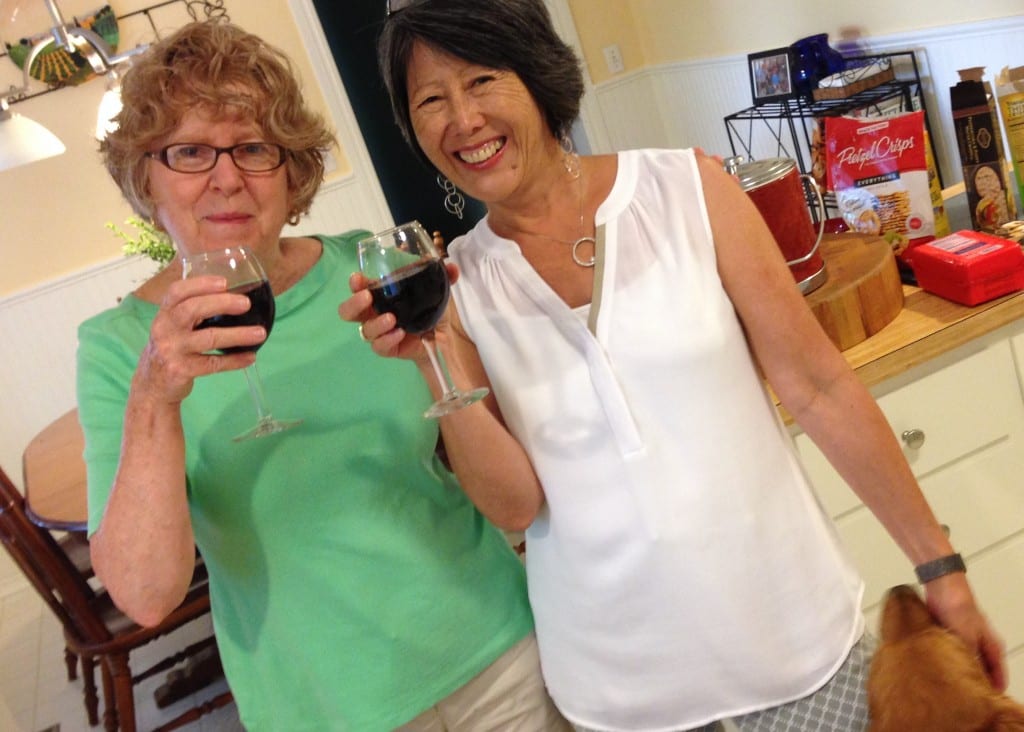 Mary Anne hosted the book club this night. Maggie is her golden retriever.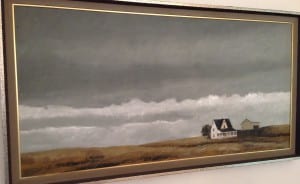 I loved the painting Mary Anne had hanging in her dining room. She bought it at an estate sale.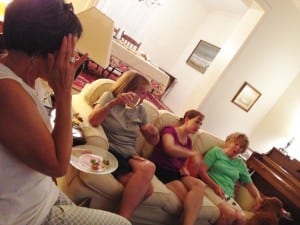 I appreciated getting the chance to listen to what these girls thought of Finding Daddy Warbucks.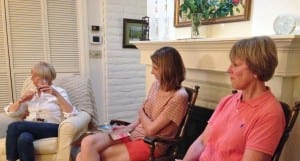 It pleased me to hear that they enjoyed the characters, especially the protagonist Hayley, although, I caught flack for writing an unflattering description of Kansas. I promised to make Kansas a more inviting place in my next book about Hayley's continuing exploits.
When you're from Kansas you are on a never ending mission to improve the world's view of the state.
But the best thing about Kansas is the wonderful people who live there. So here's to the Between the Wines Book Club from left to right: Abby, Ann, Mary Anne, Linda, Twyla, Nancy, Jan, and Mary. Thank you so much for hosting me and reading my book.